News Posting
Vol.III
No.27


Despite many successful water projects, billions of people still lack adequate water and sanitation

For your surfing
pleasure here
are some links in our revamped web site
Educational All Levels
Current Sponsors
Resources
Join Our Link Exchange
Help fund STW™ laboratory by shopping on line at our store

Become A Sponsor

The material posted is
courtesy of:
New York Times
and is shared as
educational material only

Contaminated water news:
Hydraulic fracturing, also known as fracking. What is it?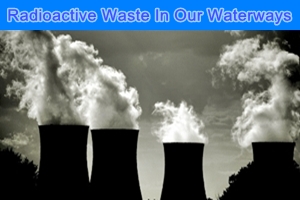 The New York Times published an extensive front-page expose on hydraulic fracturing, also known as fracking.
Times reporter Ian Urbina culled his account from thousands of internal Environmental Protection Agency EPA documents leaked to the paper, together with similar material the Times obtained from state regulators and drillers.
The most frightening takeaway: Natural gas companies are dumping radioactive wastewater from fracking into rivers and streams that serve as the main drinking water supply for millions of people — and "dangers to the environment and health" arising from this practice are "greater than previously understood.
"The documents show that EPA scientists are alarmed over research showing that fracking wastewater contains high concentrations of radioactive components — information that hasnt been previously disclosed publicly. In many instance, Urbina reports, the wastewater is transported to "sewage plants not designed to treat it" — and from there, its "then discharged into rivers that supply drinking water.
"A never-disclosed EPA study on fracking also found that rivers and streams arent able to dilute the radioactive elements of drilling waste that water treatment plants discharge–contrary to claims advanced by some fracking proponents. Urbina also reports that in Pennsylvania, most drinking-water intake plants stopped testing for radioactivity in 2006, just before that states natural gas drilling boom commenced.
Among the higher-volume dump sites in Pennsylvania are the Monongahela and Delaware rivers, which together provide drinking water for roughly 16 million of the states residents. The two rivers also feed into waterways that supply drinking water to other states.Reports the Times:More than 1.3 billion gallons of wastewater was produced by Pennsylvania wells over the past three years, far more than has been previously disclosed.
Most of this water — enough to cover Manhattan in three inches — was sent to treatment plants not equipped to remove many of the toxic materials in drilling waste.At least 12 sewage treatment plants in three states accepted gas industry wastewater and discharged waste that was only partly treated into rivers, lakes and streams.Of more than 179 wells producing wastewater with high levels of radiation, at least 116 reported levels of radium or other radioactive materials 100 times as high as the levels set by federal drinking-water standards.
At least 15 wells produced wastewater carrying more than 1,000 times the amount of radioactive elements considered acceptable.Despite the troubling data thats surfaced in the Times report, the EPA has not intervened to enforce enhanced safety standards to protect public drinking water supplies. Instead, the agency recently commissioned a lengthy study to determine whether fracking poses any risks to public health. The study is projected to be complete in two years.
via Report: Radioactive fracking waste being dumped into waterways that feed drinking water supplies – Yahoo! News.
Water Directories To Add To Your Library
Fracking
EPA: WHATS NEW IN FRACKING
May 2012: Draft Permitting Guidance for Oil and Gas Hydraulic Fracturing Activities Using Diesel Fuels
April 2012: EPA Issues Oil and Natural Gas Air Pollution Standards
April 2012:
Related Information Regarding Fracking:
Additional EPA information:
Other federal government information:
EPA's Hydraulic Fracturing Study:
Stakeholder involvement on draft UIC guidance for permitting oil and gas hydraulic fracturing activities using diesel fuels

Testimony:

Testimony of Cynthia Dougherty, Director, Office of Groundwater and Drinking Water, before the Subcommittee on Water and Power, Committee on Energy and Natural Resources, U.S. Senate, October 20, 2011 (PDF) (5 pp, 28 K) — Discussion of EPA's role in ensuring that public health and water quality are protected during natural gas extraction and production activities.
Testimony of Bob Perciasepe, Deputy Administrator, before the Subcommittee on Water and Wildlife, Committee on Environment and Public Works, U.S. Senate, April 12, 2011 (PDF) (7 pp, 35 K) — Discussion of EPA's role in ensuring that public health and the environment are protected during natural gas extraction and production.
Tribal Water Resource Directory
+ opens topic menu
- closes topic menu
You will need Adobe Reader to view some of the files on this page.
Supporting water research and the education program's growth of Save the Water™ is vital to our future generation's health , your funding is needed.
How to navigate STW ™ postings:
View monthly posting's calendar, previous postings become a subscriber or obtain RSS feed by going to the bottom index of this page.
Explanation of Index:
This Months Postings: Calendar on left displays articles and pages posted on a given day.
Current and Archived Postings: Click on the month you want to view. Most current article for the month will appear at top of screen.
Our RSS Links : Obtain your RSS – Posts.
Subscribe: Subscribe to postings by entering your e-mail address and follow instructions.