News Posting
Update



News Postings
Vol. 1 No 36
Originally Posted
March 21, 2012
Magali Rheault
and Bob Tortora
Updated July 17
2012
The material posted here is compliments of
the above named author
and is shared
as educational material only


To Donate A Gift Please Contact Us
Related Items
Save the Water™
1st Annual
Internet
Sponsorship
Fundraiser
Campaign
June 1st
September 1st
2012
Water
Research
Crisis
Response
Humanitarian
Projects
Education
Daily News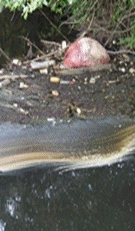 free brochure A Homeowner's Guide to Septic Systems:
Free
education material
Homeowner Septic System Checklist
[/one_fifth][four_fifth_last]
Clean Drinking Water Linked to Food Security in Africa
A median of 66% say water is getting harder to find
WASHINGTON, D.C. — Africans who have enough clean water to drink are more likely to also have enough food to eat, according to Gallup surveys conducted in 17 sub-Saharan African countries in 2010. A median of 67% of those who had enough clean drinking water say they never went without enough food to eat or went without it once or twice in the past year, compared with 46% of those who did not have enough potable water.
Media coverage of basic needs in sub-Saharan Africa usually focuses on the lack or scarcity of food. Further, water programs tend to emphasize Africans' needs in terms of agriculture. But the Gallup findings underscore the important connections that exist between the two. As leaders and communities worldwide mark U.N. World Water Day this week, Gallup's results can help them understand the strong relationship between water and food in a region where many experience droughts, floods, and famine.
Clean Drinking Water Is Relatively Abundant, Still Many Don't Have Enough
Access to potable water is one of the key issues outlined in the U.N. Millennium Goals agenda for 2015.
Although a median of about two-thirds overall say they have enough clean drinking water, it still leaves significant proportions of individuals in many countries without enough potable water. Residents of Botswana are the most likely to report having enough clean drinking water, while those in Burkina Faso and Chad are the least likely.
This is particularly true in rural areas, where a median of 63% of residents report having enough clean water vs. 77% in urban areas. However, in Cameroon and Ghana, there is no difference between urban and rural residents. In Zimbabwe, rural residents are more likely than their urban counterparts to report having enough clean drinking water.
In general, the likelihood of having enough clean drinking water relates to household income. However, in Ghana, Mali, and Zimbabwe, there is no difference in reports of having enough potable water across income groups.
While geography plays an important role in the availability of water, the results show that similar proportions of residents in countries with different freshwater resources and climatic conditions report having enough potable water. For example, while Botswana experiences low levels of rainfall and rains in Ghana are more abundant, residents in both countries are equally likely to say they have enough clean drinking water.
In addition, the timing of the survey may shed some light on the results in some countries. The ongoing severe drought in eastern Africa may partly explain the relatively large proportions of Kenyans and Tanzanians who say they did not have enough potable water in 2010.
Africans View Water as an Increasingly Scarce Commodity
Majorities in all countries surveyed say water, in general, is getting harder to find. Nearly all residents (90%) say this in Burkina Faso, a Sahelian country whose northern region sits at the edge of the Sahara desert. Scientific evidence has shown desertification is increasing in many parts of the Sahel. This suggests that Burkinabes' views may be indicative of potential water stress for countries farther south in the future. At the other end of the spectrum, slightly more than half residents of Senegal (52%) say water is getting harder to find.
Overall, Africans in a wide range of countries — not just those in arid and semi-arid areas — think water is getting more difficult to find. As such, the Gallup results underscore the multifaceted nature of the water issue in sub-Saharan Africa, encompassing not only climate change and deforestation, but also population growth, household income, and water resource management policies.
Implications
The Gallup findings underscore the close association between potable water and having enough food to eat for African families. It then becomes important to consider water issues when tackling the complex challenge of food security in the region. Circumstances are unique in each country, but water is a transnational issue in sub-Saharan Africa, and a potential source of conflict as it becomes scarcer. In addition, the findings suggest that climate alone does not explain whether residents' potable water needs are met. However, as in Kenya and Tanzania, bouts of extreme weather will likely exacerbate the dearth of clean drinking water.
As agriculture represents a significant share of the subcontinent's economies, it will become crucial to develop farming techniques that manage water resources efficiently. In addition, current views as to the scarcity of water call for deeper analysis to determine future water needs based on population growth in cities and rural areas.
For complete data sets or custom research from the more than 150 countries Gallup continually surveys, please contact SocialandEconomicAnalysis@gallup.com or call 202.715.3030
.
Survey Methods
Results are based on face-to-face interviews with 1,000 adults, aged 15 and older, conducted 2010 in Botswana, Burkina Faso, Cameroon, Central African Republic, Chad, Ghana, Kenya, Liberia, Mali, Niger, Nigeria, Senegal, Sierra Leone, South Africa, Tanzania, Uganda, and Zimbabwe. For results based on the total sample of national adults, one can say with 95% confidence that the maximum margin of sampling error ranges from ±3.4 percentage points to ±4 percentage points. The margin of error reflects the influence of using a multi-stage cluster sample and data weighting. In addition to sampling error, question wording and practical difficulties in conducting surveys can introduce error or bias into the findings of public opinion polls.
For more complete methodology and specific survey dates, please review Gallup's Country Data Set details.
[toggle title=" Click below to get more stories, RSS feeds, and e-mail alerts on these topics " height="auto"]
Botswana
Burkina Faso
Cameroon
Central African Republic
Chad
Ghana
Kenya
Liberia
Mali
Multi-country
Niger
Nigeria
Senegal
Sierra Leone
South Africa
Uganda
United Republic of Tanzania
Zimbabwe
All Gallup Headlines
Food and Shelter
Sub-Saharan Africa
World
[/toggle]
Help Save the Water™ – Please click here.
How to navigate STW ™ postings:
View monthly posting's calendar, become a subscriber or obtain RSS feed by going to the bottom index of this page.
Explanation of Index:
This Months Postings: Calendar on left displays articles and pages posted on a given day.
Current and Archived Postings: Click on the month you want to view. Most current article for the month will appear at top of screen.
RSS Links : Obtain your RSS feeds.
Subscribe: Subscribe to postings by entering your e-mail address and confirming your e-mail.
Supporting water research and the education program's growth of Save the Water™ is vital to our future generation's health, your funding is needed.
[/four_fifth_last] [/four_fifth] [one_fifth_last]
Topic Categories
Petroleum and Fracking

Water & Your Health
Fracking
What are the ten scariest chemicals used in fracking?
Drinking Water Contamination
Drinking water contamination: Tap water disinfectants linked to birth defects.
Camp Lejeune toxic water investigation. The families and protectors of the United States health in jeopardy .
India,West Mambalam: Overflowing sewage remains a perennial problem
Good News
Bio filters from tree fungi. Students research synthetic variant enzymes that can break down estrogen
Education Program
What are some bottle water facts? [Illustrated ]
Illustrated water cycle: Marine debris bulletin: Identifying high pressure "gas cylinders from Japan debris"
Archived Topics
Drinking Water Fears After Chemical Spill In North Bay
What Are The Facts About (Bisphenol-A) / BPA, Water And Health Risks?
What Are Some Facts About Water? Over 100 Facts You May Not Know.

[/one_fifth_last]