News Brief
Vol.III
Originally Published
April 11
2012
Updated
Aug 4
2012


The material posted is
courtesy of

CLAIRE MALDARELLI
Aggie Staff Writer
California Aggie
Save the Water™
Water Research
Education Dept.
and is shared as
educational material only

Water
Research
Crisis
Response
Humanitarian
Projects
Education
Daily News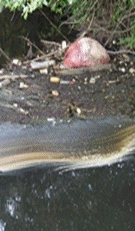 [/one_fifth][four_fifth_last]
Contaminated drinking water news:
High nitrate levels in drinking water concerning for rural Californians.
State looks to UC Davis for solutions
Written by CLAIRE MALDARELLI / Aggie Staff Writer
Published on April 11, 2012 / Filed under Science & Technology
The Tulare and Salinas Basins – home to half of California's cow population and 40 percent of its irrigated agricultural land – are vital assets to the state of California. But the area also possesses a significant threat to its 2.6 million residents, and until now most of them were unaware of it.
A recent report compiled by researchers at UC Davis investigated the safety of drinking water in the Tulare and Salinas Basins. The study was performed in response to state legislation passed in 2008 requiring a detailed examination of nitrate levels in the Tulare Lake Basin, which includes Fresno and Bakersfield, and the Salinas Valley, which includes Salinas and areas near Monterey.
"These are two areas that have a history of pretty high nitrate contamination in their ground water," said George Kostyrko, director of the Office of Public Affairs at the California State Water Resource Control Board.
According to the report, "Addressing Nitrate in California's Drinking Water," they found that one in 10 people living in these areas were at risk of exposure to harmful levels of nitrate contamination. These people rely on groundwater that may exceed the nitrate standard of 45 milligrams per liter, which was set by the California Department of Public Health for public water works.
Jay Lund, professor of Civil and Environmental Engineering at the UC Davis Center for Watershed Sciences and co-author of the report, said this problem is likely to continually worsen in the coming decades.
"It takes, on average, between five and 30 years for the nitrate that enters the surface to make its way into our drinking water. So, given that long time delay, it would take a very, very long time for that nitration to no longer exist in the groundwater," Lund said.
According to Lund, the study focused on where the nitrates are coming from and what we can do to reduce levels. Researchers examined data from wastewater treatment plants, septic systems, parks, lawns, golf courses and farms.
Significantly, agricultural fertilizers and animal manure applied to cropland are the two largest regional sources of the nitrate that leaks into the ground water, making up more than 90 percent of the total.
Since the 1940s, the use of nitrogen in organic and synthetic fertilizers has substantially increased crop production in California but at a considerable cost. Nitrate from the surface nitrogen has continually leaked into groundwater.
Although the report did not go into detail about the effects of nitrate consumption on human health, according to the press release, there is an understanding among the medical community that nitrate intake has been linked to thyroid illnesses, some cancers and reproductive problems.
As a result, the study looked into finding solutions to reduce nitrate levels in the short term to provide safe drinking water to residents of Tulare and the Salinas Basin. In the long term, the researchers hope to continually reduce nitrate levels by improving and possibly changing fertilizer management and water treatment.
"It's not a one-size-fits-all solution. The more promising options are going to be location-specific," said Thomas Harter of the UC Davis Department of Land, Air and Water Resources and co-author of the report. "The type of water source, the agricultural practices of that area and the proximity of the communities to the contaminated water are all key parts to finding a solution."
Now that the report is finished, the California State Water Board will be conducting a public workshop on May 23 to discuss the findings and solutions outlined in the report with the public.
"Our role after the public workshop will be to look at the report and public comments and put together a report ourselves to submit to the state water board with specific recommendations," said Kostyrko.
Lund concluded that California, because of its strong agricultural industry, will always have a problem with nitrate contamination, but the main goal is to reduce this problem and provide safe drinking water.
CLAIRE MALDARELLI can be reached at science@theaggie.org.
The California Aggie
With more than 90 writers, editors, copyreaders, photographers, designers, advertising representatives and sales clerks, The California Aggie is an entirely student-run publication. It is also financially independent, receiving no direct monetary support from ASUCD or the university, aside from using its offices in 25 Lower Freeborn rent free. The Aggie publishes Monday through Thursday with over 100 distribution points placed over the UC Davis campus and the city of Davis. Without a journalism program at UC Davis, The Aggie also serves as a valuable hands-on laboratory for students interested in journalism, reporting, opinion writing and all other aspects of newspaper design and production.
How to navigate STW ™ postings:
Monthly posting's calendar, become a subscriber or obtain RSS feed by going to the bottom index of this page.
Explanation of Index:
This Months Postings: Calendar on left displays articles and pages posted on a given day.
Current and Archived Postings: Click on the month you want to view. Most current article for the month will appear at top of screen.
RSS Links : Obtain your RSS feeds.
Subscribe: Subscribe to postings by entering your e-mail address and confirming your e-mail.
Help Save the Water™ – click here.
Water news archives. Table of contents – 200 articles – April~August 2012
Supporting water research and the education program's growth of Save the Water™ is vital to our future generation's health, your funding is needed.
[/four_fifth_last] [/four_fifth] [one_fifth_last]
Topic Categories
Petroleum and Fracking

Water & Your Health
Water contamination news:
Great Lakes – recovery starts on Lake Superior mystery barrels.
Alberta, Canada – Enbridge shuts large Canada-US pipeline after spill.
Pennsylvania, Allegheny County – Shenango Inc. settles air and water pollution violations with EPA.
Drinking water news:
80% of Hyderabad's sewage dumped in lakes.
Hope – India's quality drinking water supply – "bio-toilets"
Lake Huron – Impact of diesel spill on water, environment: 'Time will tell'
No plans for Carroll Creek warning signs. News comes after chemicals were found in surface water.
Water education:
Chemicals TCE – PCE – Chloroform
How does TCE affect your health? – High level of cancer-causing agent TCE in Fort Detrick drinking water supply.
Million year old groundwater in Maryland water supply.
USA High level of cancer-causing agent found at Fort Detrick in Frederick.
Tetrachloroethylene water contamination: Early life exposure to chemical in drinking water may affect vision.
Warning on bleach use for emergency water.
Fracking
What is fracking? 5 Facts about fracking every family needs to know.
Pennsylvania aquifers – Possible contamination of drinking water from fracking operations.
Injection wells – Part 3 – An unseen link, then boom.
Injection wells – Part 2 – Polluted water fuels a battle for answers.
Injection wells – Part 1 – Whiff of phenol spells trouble.
USA fracking–Research- Disputes a fundamental industry claim.

[/one_fifth_last]