News Posting
Vol.III
No.147


Despite many successful water projects, billions of people still lack adequate water and sanitation


Save the Water™ does not represent or endorse the postings herein or reliability of any advice, opinion, statement, or other information furnished by the author.



For your surfing
pleasure here
are some links in our revamped web site
Educational All Levels
Current Sponsors
Resources
Join Our Link Exchange
Help fund STW™ laboratory by shopping on line at our store

Become A Sponsor
To Donate A Gift
Please Contact Us



The material posted is
courtesy of:
Wikipedia
EPA
Save the Water™
Education Dept.
and is shared as
educational material only

Save the Water™
1st Annual
Internet
Sponsorship
Fundraiser
Campaign
June 1st
September 1st
2012
Water
Research
Crisis
Response
Humanitarian
Projects
Education
Daily News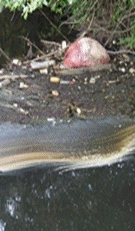 free
education material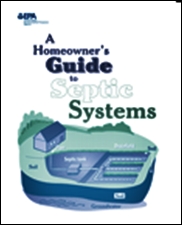 A Homeowner's Guide to Septic Systems
[PDF Format] – This 15-page booklet describes how a septic system works and what a homeowner can do to help the system treat their wastewater efficiently.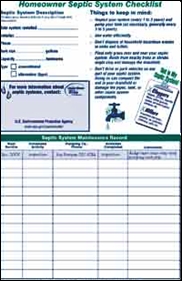 free
education material
Homeowner Septic System Checklist
[PDF Format] – This worksheet allows homeowners to keep track of septic system inspections and maintenance. This checklist is included in the booklet above or may also be used separately.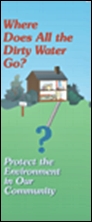 free
education material
Where Does All the Dirty Water Go?
[PDF Format] – This brochure raises citizen's awareness of the importance of wastewater, explains the basics of wastewater treatment, and contains helpful hints for homeowners about what NOT to put into the sanitary sewer system.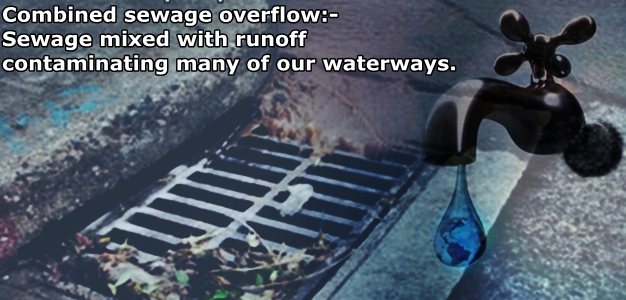 The problem and solutions to combined sewage overflow
Minneapolis's solution to C.O.S. problem
CSOs occur when heavy rain or melting snow causes sanitary sewers to overflow into stormwater drainpipes. This allows sewage to mix with runoff from buildings, parking lots and streets and flow, untreated, into the Mississippi River.
Compared to many other cities, CSOs are relatively rare in Minneapolis. The City has been actively working on sewer separation, a key strategy for preventing CSOs, since the 1960s. Most of the City's sewer system has been separated.
When a CSO does occur, however, it can cause serious health and environmental problems that affect City residents and all who live, work or play downstream.
The threats posed by CSOs are serious enough that federal and state mandates have been issued that require the City of Minneapolis to stop CSOs into the Mississippi River. Not complying with these mandates could lead to fines and other legal action against the City.
Stopping CSOs
Fixing the remaining problems that can cause CSOs in Minneapolis won't be easy. Here is why:
The combined sewers that remain were left for last because they will be the most difficult and expensive to separate.
The entire system is large, complex, and has been in place for a long time. While the City has found and addressed many of the problems that could contribute to the risk of a CSO, there are some that have not yet been detected.
Some solution strategies require action by home and building owners — at their own expense.
See History of Combined Sewer Separation in Minneapolis
A Five-Year Plan
The City of Minneapolis has joined forces with the Metropolitan Council Environmental Services (MCES) to eliminate combined sewer overflows. Key components of the plan include:
Passage of an ordinance to prevent the kinds of discharges to the sanitary sewer system from homes and commercial buildings that can contribute to CSOs:Chapter 56. Prohibited Discharges to Sanitary Sewer System (PDF)
High priority areas have been targeted first. Every parcel and building has been inspected to check for prohibited connections to the sanitary sewer system. For more information about the ordinance and how you might be affected, see the Rainleader Ordinance Fact Sheet
Commitment to significant investment in capital improvements and maintenance repairs to our sewer systems:
The City has committed to giving higher priority to capital improvement and repair projects that will contribute to eliminating CSOs. Examples of such projects include:
Sewer separation and sanitary main restoration projects
Use of hydraulic modeling of the sanitary sewer system to identify improvements that will maximize storage capacity, locate problem areas, and evaluate the effectiveness of CSO program work that has been completed
Continued research to find inlets and cross-connections to storm drains and eliminate them through maintenance repairs
Launching of a community outreach program to educate residents and business owners about CSOs and ways to prevent them
This CSO website is part of this outreach. How-to-disconnect brochures and other instructional pamphlets have been produced and been distributed to residents and business owners directly affected by rainleader ordinance compliance requirements.
Frequently Asked Questions
We wish to thank the City of Bremerton for furnishing this educational material
Q. What is a CSO?
A. courtesy of the City of Bremerton: Combined Sewer Overflows (CSOs) are an overflow of sewage and stormwater into Puget Sound. They occur as a direct result of stormwater entering the sanitary sewer system. Stormwater entering the sanitary sewer system uses the available system capacity and as the pipes fill and wastewater pump stations reach their capacity a CSO event can occur.
Q. What is inflow and infiltration (I/I)?
A. courtesy of the City of Bremerton: Inflow and infiltration (I/I) are terms used to describe the ways that groundwater and stormwater enter the sanitary sewer system. Inflow is water that enters the sewer through direct (improper) connections, such as roof downspouts, driveway and foundation or curtain drains. Infiltration is groundwater that leaks into the sewer system through cracks in the service lateral or mainline pipe, manhole or separated pipe joints.
Q. Why is I/I water a problem?
A courtesy of the City of Bremerton: Rainwater belongs in the stormwater system or on the surface of the ground, and not in the sanitary sewer system. When rainwater enters the sanitary sewer system it takes up valuable capacity in the sewer system. It is then conveyed and treated like sanitary waste which increases operation costs for the collection and treatment systems. Too much rainwater often causes sewer backups and overflows when it rains.
Q. What is a sanitary sewer system?
A. courtesy of the City of Bremerton: A sanitary sewer system is a collection of pipes located in the streets and easements that are designed solely to transport wastewater away from the sanitary fixtures inside homes, businesses and industry and convey it to the wastewater treatment plant. This system protects public health by removing human and industrial wastes so it can be properly treated.
Q. What is a stormwater system?
A. courtesy of the City of Bremerton: A stormwater system is a collection of catch basins, and pipes located in streets and easements that are designed to transport rainwater away from streets, homes and businesses. The potential for flooding is greatly reduced by collecting and moving water away from these areas, which protects public and private property and reduces the threat to human health and life. Stormwater pipes are usually much larger than sanitary sewer system pipes because they are designed to carry larger amounts of water.
Q. What is an improper connection to the sanitary sewer system?
A. courtesy of the City of Bremerton: An improper connection permits rainwater from sources other than sanitary fixtures to enter the sanitary sewer system. That rainwater should be going to the stormwater system or allowed to soak into the ground without entering the sewer system.
Q. What are some different types of improper sanitary sewer connections?
A. courtesy of the City of Bremerton: Some examples of improper connections include, but are not limited to: downspouts, groundwater sump pumps, foundation drains, curtain drains and driveway drains.
Q. Why is it important for everyone to remove improper connections?
A. courtesy of the City of Bremerton: Removing improper connections will significantly reduce the flow of rainwater into the sanitary sewer system which reduces the operation and maintenance cost for the wastewater system. By removing rainwater from the sanitary sewer system, the possibility of combined sewer overflows will be greatly reduced and the need for new system upgrades, to handle this extra water, will be avoided.
This article describes early sewer systems designed to carry both sanitary waste and
surface runoff
. See
sanitary sewer
for a description of modern sewers designed to exclude storm water or
storm drain
for a description of sewers designed to carry runoff from urban streets.
Combined Sewer System. During dry weather (and small storms), all flows are handled by publicly owned treatment works (POTW). During large storms, the relief structure allows some of the combined stormwater and sewage to be discharged untreated to an adjacent water body.
Wikipedia, the free encyclopedia
Photo of the interior of a combined sewer in Brighton, England.
A combined sewer is a type of sewer system that collects the sanitary sewage and stormwater runoff in a single pipe system. The combined sewers can cause serious water pollution problems due to combined sewer overflows, which are caused by large variations in flow between dry and wet weather.
This type of sewer design is no longer used in building new communities, but many older cities continue to operate combined sewers.
Design history
The earliest covered sewers uncovered by archaeologists are in the regularly planned cities of the Indus Valley Civilization. In ancient Rome, the Cloaca Maxima, considered a marvel of engineering, disgorged into the Tiber. In ancient China, sewers existed in various cities such as Linzi. In medieval European cities, small natural waterways used for carrying off wastewater were eventually covered over and functioned as sewers. London's River Fleet is such a system. Open drains along the center of some streets were known as 'kennels' (= canals, channels). The nineteenth century brick-vaulted sewer system of Paris (The Paris sewers) offers tours for tourists.
Most of these early sewers received significant amounts of draft animal dung in street runoff; but handling of human waste varied with location. Public latrines were built over the Cloaca Maxima,[3] but chamber pot contents were prohibited from Paris sewers as recently as 1880.[4] People wealthy enough to enjoy 19th century flush toilets often had the political power to allow them to drain into public sewers; and the practice became the norm as indoor plumbing became more common.
Many cities that installed sewage collection systems in the early 20th century, or earlier, used single-pipe systems that collect both sewage and urban runoff from streets and roofs. This type of collection system is referred to as a combined sewer system or a CSS. The cities' rationale when these systems were built was that it would be cheaper to build just a single system.[5]:8 Most cities at that time did not have sewage treatment plants, so there was no perceived public health advantage in constructing a separate storm sewer system.[1]:pp. 2–3 Combined sewer systems are found throughout the United States, but are most heavily concentrated in the Northeast and Great Lakes regions. State and local authorities have generally not allowed the construction of new CSSs since the first half of the 20th century.
When constructed, combined sewer systems were typically sized to carry three to five times the average dry weather flows.[1]:pp. 2–4 As cities added sewage treatment plants, relief structures were installed in the collection system so that the flow could be discharged into a river or stream during large storm events when the capacity of the pipe exceeded the capacity of the wastewater treatment plant. By using these devices, called regulators, to discharge the excessive flow into a nearby water body, sewer backups in homes and streets are prevented.
In the UK, sewerage provision regulators (agencies) categorise all sewerage derived flooding as being one of two types: those due to hydraulic overloading and those due to all other causes. Although the media tends to focus on the former, 84% of sewerage derived flooding incidents (~26,000 per year) in England and Wales fall into the latter of these categories and ~90% of these are due to blockages. Considering the role of blockages is therefore a key research challenge; across the world they are probably the number one cause of losses in sewer serviceability (and hence flooding) in either dry or wet weather flow conditions
Text is available under the Creative Commons Attribution-ShareAlike License; additional terms may apply. See Terms of use for details.
Wikipedia® is a registered trademark of the Wikimedia Foundation, Inc., a non-profit organization.
EPA Discusses the problem and overview of solutions to combined system overflows, sanitary-sewer overflows and peak flows
Sanitary-sewer overflows and peak flows
Problem Overview: Properly designed, operated, and maintained sanitary sewer systems are meant to collect and transport all of the sewage that flows into them to a publicly owned treatment works (POTW). However, occasional unintentional discharges of raw sewage from municipal sanitary sewers occur in almost every system. These types of discharges are called sanitary sewer overflows (SSOs). SSOs have a variety of causes, including but not limited to blockages, line breaks, sewer defects that allow storm water and groundwater to overload the system, lapses in sewer system operation and maintenance, power failures, inadequate sewer design and vandalism. EPA estimates that there are at least 23,000 – 75,000 SSOs per year (not including sewage backups into buildings). The untreated sewage from these overflows can contaminate our waters, causing serious water quality problems. It can also back-up into basements, causing property damage and threatening public health.
Additionally, aging sewer line infrastructure in many communities allows rain and snow melt to enter sanitary sewer systems. During significant wet weather events it is possible for influent flows to exceed the treatment capacity of existing secondary treatment units. Known as "peak flows,": read more
Combined sewer overflows
Problem overview: Combined sewer systems are sewers that are designed to collect rainwater runoff, domestic sewage, and industrial wastewater in the same pipe. Most of the time, combined sewer systems transport all of their wastewater to a sewage treatment plant, where it is treated and then discharged to a water body. During periods of heavy rainfall or snowmelt, however, the wastewater volume in a combined sewer system can exceed the capacity of the sewer system or treatment plant. For this reason, combined sewer systems are designed to overflow occasionally and discharge excess wastewater directly to nearby streams, rivers, or other water bodies.
These overflows, called combined sewer overflows (CSOs), contain not only stormwater but also untreated human and industrial waste, toxic materials, and debris. They are a major water pollution concern for the approximately 772 cities in the U.S. that have combined sewer systems. read more
Combined sewer overflows: Demographics
Combined sewer system are remnants of the country's early infrastructure and so are typically found in older communities. Combined sewer systems serve roughly 772 communities containing about 40 million people. Most communities with combined sewer systems (and therefore with CSOs) are located in the Northeast and Great Lakes regions, and the Pacific Northwest (see map below).
The map below provides a rough illustration of the prevalence of combined sewer systems in the U.S.:
FOR IMMEDIATE RELEASE
June 12, 2012 4pm U.S. EPA usaepa@govdelivery.com
EPA Announces framework to help local governments manage stormwater runoff and wastewater
Overview of solution: WASHINGTON – Today the U.S. Environmental Protection Agency (EPA) issued a new framework to help local governments meet their Clean Water Act obligations. The Integrated Municipal Stormwater and Wastewater Planning Approach Framework assists EPA regional offices, states, and local governments to develop voluntary storm and wastewater management plans and implement effective integrated approaches that will protect public health by reducing overflows from wastewater systems and pollution from stormwater. In developing the framework, the EPA worked in close coordination with a variety of stakeholders, including publicly owned treatment works, state water permitting authorities, local governments, and nonprofit environmental groups.
EPA's framework outlines new flexibility to pursue innovative, cost-saving solutions, like green infrastructure, and will help communities as they develop plans that prioritize their investments in storm and wastewater infrastructure.
The framework also highlights the importance of controlling and managing releases of storm and wastewater into the nation's waters. When wastewater systems, many of which are aging, overflow they can release untreated sewage and other pollutants into local waterways. These overflows can carry a variety of harmful pollutants that can threaten communities' water quality, including bacteria, metals, and nutrients, and can contribute to disease outbreaks, beach and shellfish bed closings, and fishing or swimming advisories. Stormwater discharges can also contain many of these pollutants, and municipalities are often faced with difficult choices about how to direct their funds to solve the most critical problems first.
The framework document is available on EPA's website, where the agency will also provide practical examples of how municipalities are implementing this approach, as they become available.
Integrated municipal stormwater and wastewater plans
Overview of solution: EPA, the States and municipalities have achieved real progress in implementing the Clean Water Act (CWA) and protecting public health and the environment. The challenges today, however, are more complex than those of the past. Population growth, aging infrastructure, increasingly complex water quality issues and the current economic challenges are stressing the implementation of CWA programs. Today, EPA, States and municipalities often focus on each CWA requirement individually without full consideration of all CWA obligations. This approach may have the unintended consequence of constraining a municipality from addressing its most serious water quality issues first.
An integrated planning process has the potential to identify a prioritized critical path to achieving the water quality objectives of the CWA by identifying efficiencies in implementing competing requirements that arise from separate wastewater and stormwater projects, including capital investments and operation and maintenance requirements. This approach can also lead to more sustainable and comprehensive solutions, such as green infrastructure, that improves water quality as well as supports other quality of life attributes that enhance the vitality of communities. The CWA and implementing regulations, policy and guidance provide the necessary flexibility to implement an integrated planning process.
The integrated planning approach is not about lowering existing regulatory or permitting standards or delaying necessary improvements. Rather, it is intended to be an option provided to help municipalities meet their CWA obligations by optimizing the benefits of their infrastructure improvement investments through the appropriate sequencing of work.
Further info:
Achieving Water Quality Through Integrated Municipal Stormwater and Wastewater Plans
Integrated Planning framework
On June 5, 2012, EPA released the final Integrated Municipal Stormwater and Wastewater Planning Approach Framework (PDF) (9 pp, 396K) . The framework was developed in conjunction with the October 27, 2011 memorandum to provide further guidance for EPA, States and local governments in developing and implementing effective integrated plans under the CWA. This framework was finalized after extensive public input including a series of workshops across the country.
Where to find more information:
The links presented below provide more information related to NPDES program areas that address municipal obligations.
CONTACT: Julia P. Valentine valentine.julia@epa.gov
How to navigate STW ™ postings:
View monthly posting's calendar, become a subscriber or obtain RSS feed by going to the bottom index of this page.
Explanation of Index:
This Months Postings: Calendar on left displays articles and pages posted on a given day.
Current and Archived Postings: Click on the month you want to view. Most current article for the month will appear at top of screen.
RSS Links : Obtain your RSS feeds.
Subscribe: Subscribe to postings by entering your e-mail address and confirming your e-mail.
Supporting water research and the education program's growth of Save the Water™ is vital to our future generation's health, your funding is needed.