News Posting
Vol.III
No.151


Despite many successful water projects, billions of people still lack adequate water and sanitation


Save the Water™ does not represent or endorse the postings herein or reliability of any advice, opinion, statement, or other information furnished by the author.



For your surfing
pleasure here
are some links in our revamped web site
Educational All Levels
Current Sponsors
Resources
Join Our Link Exchange
Help fund STW™ laboratory by shopping on line at our store

Become A Sponsor
To Donate A Gift
Please Contact Us



The material posted is
courtesy of:
Stephen Cauchi
Theage.com.au
Wikipedia
Save the Water™
Water Research
Education Dept.
and is shared as
educational material only

Save the Water™
1st Annual
Internet
Sponsorship
Fundraiser
Campaign
June 1st
September 1st
2012
Water
Research
Crisis
Response
Humanitarian
Projects
Education
Daily News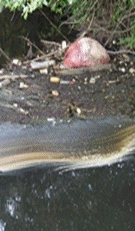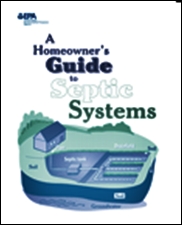 A Homeowner's Guide to Septic Systems
[PDF Format] – This 15-page booklet describes how a septic system works and what a homeowner can do to help the system treat their wastewater efficiently.

Pesticides detected upstream of reservoir feeding Melbourne's drinking water supply
PESTICIDES have been detected upstream of a reservoir that feeds Melbourne's drinking water supply, sparking calls by an environmental group for an urgent upgrade of the dam's filtration and treatment plant.
On eight occasions in 2010-11, the levels of pesticides, including simazine, atrazine and DEET, at Sugarloaf reservoir, north-east of Melbourne, were recorded above safe European Union drinking water standards, according to Melbourne Water data obtained by Friends of the Earth through freedom of information.
The pesticide levels were within Australian safety limits, but Friends of the Earth spokesman Anthony Amis said it highlighted problems with the Winneke treatment plant at Sugarloaf, which "was never intended to filter out pesticides".
"We'd argue that as a precautionary principle the treatment process at Winneke should be upgraded to filter out these pesticides. Elsewhere in Australia, activated carbon has been used to filter out pesticides."
Sugarloaf is one of three Melbourne reservoirs where the water has to be fully treated and the only one fed by the Yarra River.
Before reaching Sugarloaf, the Yarra passes through some intensively farmed and sprayed properties, including several vineyards.
"It is clear to us that there is probably no other place in Victoria, other than near Werribee, where there'd be such a heavy use of agricultural chemicals," Mr Amis said.
Half the pesticides detected in the upper Yarra, including simazine and atrazine, were "endocrine disrupters" that could interfere with hormonal development, he said.
Atrazine can turn male frogs into female frogs, while in humans it has been associated with birth defects, low birth weights and menstrual problems.
Mr Amis said there was a strong case for Australia to adopt stricter standards, which are currently set at 20 parts per billion, compared with 0.1 parts per billion in Europe.
Melbourne Water's own risk assessment – published in the Friends of the Earth report, Issues regarding Melbourne drinking water and pesticides – stated that "of any of the catchments, biocides are most likely to be found in Sugarloaf".
Melbourne Water also acknowledged that "the health impacts of biocides are uncertain and generally of a chronic nature.
"It is possible that long-term exposure could cause cancer within a subset of the population resulting in shortened life expectancy in some people." It also acknowledges that the impact of biocide contamination would be "catastrophic".
Since 2010, Friends of the Earth has resisted attempts by the Eastern Golf Club to open a new course at Yering, one kilometre upstream from Sugarloaf, over fears chemicals used to maintain the greens could be washed into the reservoir in the event of a flood.
Water quality scientist Dan Deere, an expert witness at the Victorian Civil and Administrative Tribunal hearings on the golf course application, said treatment plants such as Winneke were not designed to remove pesticides although "they will reduce pesticides to some extent".
"Advanced treatment, such as ozone coupled with organic carbon, or reverse osmosis, would be required [to fully remove pesticides]," he said.
Dr Deere said the European Union guidelines were based "on consumer expectations of no pesticides being present".
If pesticide levels met Australian guidelines, "they weren't thought to present a public health risk".
Dr Deere said if tougher guidelines were introduced for pesticides in water, they would have to be introduced for food as well.
"If you adopted a 'zero detection' approach to pesticides in water, you would need to consider what you'd do about foods," he said. "If pesticides are applied directly to foods you can see that the total amount of pesticide consumed by a person might be higher from those foods than from any trace levels that might end up highly diluted in the water."
The general manager of asset planning at Melbourne Water, Paul Pretto, said he was "very concerned at this alarmist interpretation of our own data" by Friends of the Earth.
"The simple fact is that all drinking water we supply has to meet very strict health guidelines. At no stage have pesticides been detected above the recommended health limits. They are many, many times below the health-based values in the Australian Drinking Water Guidelines."
Read more: This educational article is courtesy of Fairfax Media
Pesticide definition
From Wikipedia, the free encyclopedia
Pesticides are substances or mixture of substances intended for preventing, destroying, repelling or mitigating any pest.[1] Pesticides are a special kind of products for crop protection. Crop protection products in general protect plants from damaging influences such as weeds, diseases or insects. A pesticide is generally a chemical or biological agent (such as a virus, bacterium, antimicrobial or disinfectant) that through its effect deters, incapacitates, kills or otherwise discourages pests. Target pests can include insects, plant pathogens, weeds, molluscs, birds, mammals, fish, nematodes (roundworms), and microbes that destroy property, cause nuisance, spread disease or are vectors for disease.
Although there are human benefits to the use of pesticides, some also have drawbacks, such as potential toxicity to humans and other animals. According to the Stockholm Convention on Persistent Organic Pollutants, 9 of the 12 most dangerous and persistent organic chemicals are pesticides. Pesticides are categorized into four main substituent chemicals: herbicides; fungicides; insecticides and bactericides.[
Definition
Food and Agriculture Organization (FAO) has defined the term of pesticide as:
any substance or mixture of substances intended for preventing, destroying or controlling any pest, including vectors of human or animal disease, unwanted species of plants or animals causing harm during or otherwise interfering with the production, processing, storage, transport or marketing of food, agricultural commodities, wood and wood products or animal feedstuffs, or substances which may be administered to animals for the control of insects, arachnids or other pests in or on their bodies. The term includes substances intended for use as a plant growth regulator, defoliant, desiccant or agent for thinning fruit or preventing the premature fall of fruit. Also used as substances applied to crops either before or after harvest to protect the commodity from deterioration during storage and transport.
Subclasses of pesticides include: herbicides, insecticides, fungicides, rodenticides, pediculicides, and biocides.[3][5]
Pesticides can be classified by target organism, chemical structure, and physical state.[6] Pesticides can also be classed as inorganic, synthetic, or biologicals (biopesticides),[6] although the distinction can sometimes blur. Biopesticides include microbial pesticides and biochemical pesticides.[7] Plant-derived pesticides, or "botanicals", have been developing quickly. These include the pyrethroids, rotenoids, nicotinoids, and a fourth group that includes strychnine and scilliroside.[8]:15
Many pesticides can be grouped into chemical families. Prominent insecticide families include organochlorines, organophosphates, and carbamates. Organochlorine hydrocarbons (e.g. DDT) could be separated into dichlorodiphenylethanes, cyclodiene compounds, and other related compounds. They operate by disrupting the sodium/potassium balance of the nerve fiber, forcing the nerve to transmit continuously. Their toxicities vary greatly, but they have been phased out because of their persistence and potential to bioaccumulate.[8]:239-240 Organophosphate and carbamates largely replaced organochlorines. Both operate through inhibiting the enzyme acetylcholinesterase, allowing acetylcholine to transfer nerve impulses indefinitely and causing a variety of symptoms such as weakness or paralysis. Organophosphates are quite toxic to vertebrates, and have in some cases been replaced by less toxic carbamates.[8]:136-137 Thiocarbamate and dithiocarbamates are subclasses of carbamates. Prominent families of herbicides include pheoxy and benzoic acid herbicides (e.g. 2,4-D), triazines (e.g. atrazine), ureas (e.g. diuron), and Chloroacetanilides (e.g. alachlor). Phenoxy compounds tend to selectively kill broadleaved weeds rather than grasses. The phenoxy and benzoic acid herbicides function similar to plant growth hormones, and grow cells without normal cell division, crushing the plants nutrient transport system.[8]:300 Triazines interfere with photosynthesis.[8]:335 Many commonly used pesticides are not included in these families, including glyphosate.
Pesticides can be classified based upon their biological mechanism function or application method. Most pesticides work by poisoning pests.[9] A systemic pesticide moves inside a plant following absorption by the plant. With insecticides and most fungicides, this movement is usually upward (through the xylem) and outward. Increased efficiency may be a result. Systemic insecticides, which poison pollen and nectar in the flowers, may kill bees and other needed pollinators.
In 2009, the development of a new class of fungicides called paldoxins was announced. These work by taking advantage of natural defense chemicals released by plants called phytoalexins, which fungi then detoxify using enzymes. The paldoxins inhibit the fungi's detoxification enzymes. They are believed to be safer and greener.[10]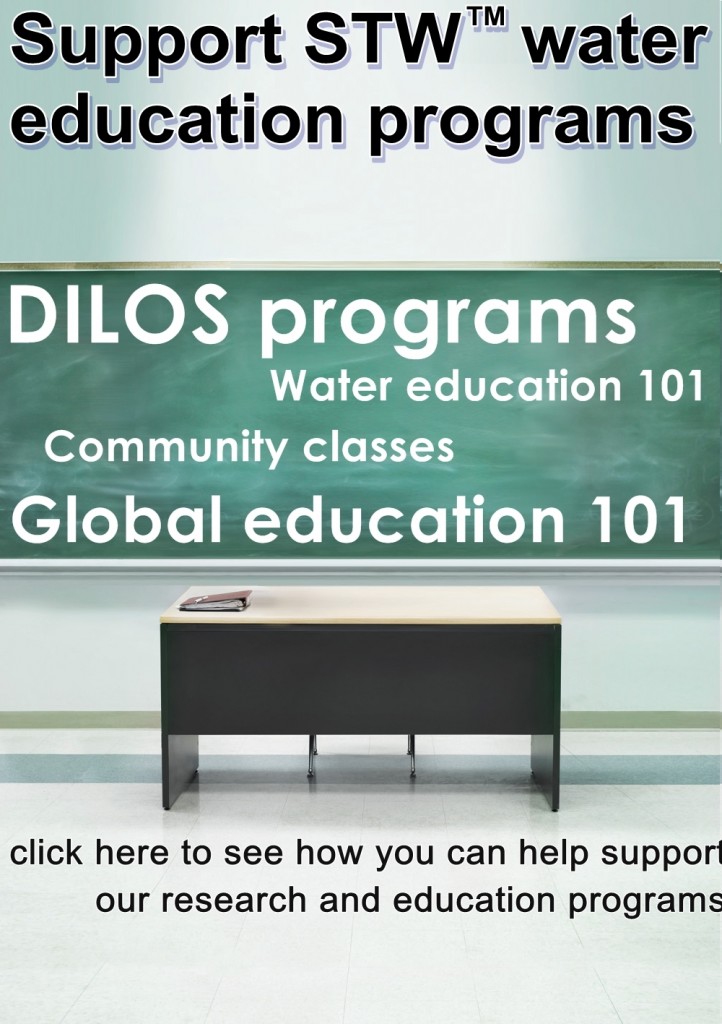 How to navigate STW ™ postings:
View monthly posting's calendar, become a subscriber or obtain RSS feed by going to the bottom index of this page.
Explanation of Index:
This Months Postings: Calendar on left displays articles and pages posted on a given day.
Current and Archived Postings: Click on the month you want to view. Most current article for the month will appear at top of screen.
RSS Links : Obtain your RSS feeds.
Subscribe: Subscribe to postings by entering your e-mail address and confirming your e-mail.
Supporting water research and the education program's growth of Save the Water™ is vital to our future generation's health, your funding is needed.