News Posting
Vol.III
No.170
June 30th 2012
Despite many successful water projects, billions of people still lack adequate water and sanitation
Save the Water™ does not represent or endorse the postings herein or reliability of any advice, opinion, statement, or other information furnished by the author.
For your surfing
pleasure here
are some links in our revamped web site
Educational All Levels
Current Sponsors
Resources
Join Our Link Exchange
Help fund STW™ laboratory by shopping on line at our store
Become A Sponsor
To Donate A Gift
Please Contact Us


The material posted is
courtesy of:
Abrahm Lustgarten
Businessinsider.com
ProPublica
Save the Water™
Water Research
Education Dept.
and is shared as
educational material only
Save the Water™
1st Annual
Internet
Sponsorship
Fundraiser
Campaign
June 1st
September 1st
2012
Water
Research
Crisis
Response
Humanitarian
Projects
Education
Daily News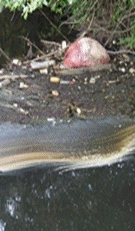 free brochure A Homeowner's Guide to Septic Systems:
[PDF Format]– This 15-page booklet describes how a septic system works and what a homeowner can do to help the system treat their wastewater efficiently.
[/one_fifth][four_fifth_last]
Within 100 Years, Our Underground Drinking Water Could Be Filled With Toxic Waste
[toggle title="See how you can help the Save the Water™ mission: " height="auto"]
[/toggle]
Abrahm Lustgarten, ProPublica | Jun. 26, 2012, 1:21 PM
Over the past several decades, U.S. industries have injected more than 30 trillion gallons of toxic liquid deep into the earth, using broad expanses of the nation's geology as an invisible dumping ground.
No company would be allowed to pour such dangerous chemicals into the rivers or onto the soil. But until recently, scientists and environmental officials have assumed that deep layers of rock beneath the earth would safely entomb the waste for millennia.
There are growing signs they were mistaken.
Records from disparate corners of the United States show that wells drilled to bury this waste deep beneath the ground have repeatedly leaked, sending dangerous chemicals and waste gurgling to the surface or, on occasion, seeping into shallow aquifers that store a significant portion of the nation's drinking water.
In 2010, contaminants from such a well bubbled up in a west Los Angeles dog park. Within the past three years, similar fountains of oil and gas drilling waste have appeared in Oklahoma and Louisiana. In South Florida, 20 of the nation's most stringently regulated disposal wells failed in the early 1990s, releasing partly treated sewage into aquifers that may one day be needed to supply Miami's drinking water.
There are more than 680,000 underground waste and injection wells nationwide, more than 150,000 of which shoot industrial fluids thousands of feet below the surface. Scientists and federal regulators acknowledge they do not know how many of the sites are leaking.
Federal officials and many geologists insist that the risks posed by all this dumping are minimal. Accidents are uncommon, they say, and groundwater reserves—from which most Americans get their drinking water—remain safe and far exceed any plausible threat posed by injecting toxic chemicals into the ground.
But in interviews, several key experts acknowledged that the idea that injection is safe rests on science that has not kept pace with reality, and on oversight that doesn't always work.
"In 10 to 100 years we are going to find out that most of our groundwater is polluted," said Mario Salazar, an engineer who worked for 25 years as a technical expert with the EPA's underground injection program in Washington. "A lot of people are going to get sick, and a lot of people may die."
The boom in oil and natural gas drilling is deepening the uncertainties, geologists acknowledge. Drilling produces copious amounts of waste, burdening regulators and demanding hundreds of additional disposal wells. Those wells—more holes punched in the ground—are changing the earth's geology, adding man-made fractures that allow water and waste to flow more freely.
"There is no certainty at all in any of this, and whoever tells you the opposite is not telling you the truth," said Stefan Finsterle, a leading hydrogeologist at Lawrence Berkeley National Laboratory who specializes in understanding the properties of rock layers and modeling how fluid flows through them. "You have changed the system with pressure and temperature and fracturing, so you don't know how it will behave."
A ProPublica review of well records, case histories and government summaries of more than 220,000 well inspections found that structural failures inside injection wells are routine. From late 2007 to late 2010, one well integrity violation was issued for every six deep injection wells examined—more than 17,000 violations nationally. More than 7,000 wells showed signs that their walls were leaking. Records also show wells are frequently operated in violation of safety regulations and under conditions that greatly increase the risk of fluid leakage and the threat of water contamination.
Structurally, a disposal well is the same as an oil or gas well. Tubes of concrete and steel extend anywhere from a few hundred feet to two miles into the earth. At the bottom, the well opens into a natural rock formation. There is no container. Waste simply seeps out, filling tiny spaces left between the grains in the rock like the gaps between stacked marbles.
Many scientists and regulators say the alternatives to the injection process—burning waste, treating wastewater, recycling, or disposing of waste on the surface—are far more expensive or bring additional environmental risks.
Subterranean waste disposal, they point out, is a cornerstone of the nation's economy, relied on by the pharmaceutical, agricultural and chemical industries. It's also critical to a future less dependent on foreign oil: Hydraulic fracturing, "clean coal" technologies, nuclear fuel production and carbon storage (the keystone of the strategy to address climate change) all count on pushing waste into rock formations below the earth's surface.
The U.S. Environmental Protection Agency, which has primary regulatory authority over the nation's injection wells, would not discuss specific well failures identified by ProPublica or make staffers available for interviews. The agency also declined to answer many questions in writing, though it sent responses to several. Its director for the Drinking Water Protection Division, Ann Codrington, sent a statement to ProPublica defending the injection program's effectiveness.
"Underground injection has been and continues to be a viable technique for subsurface storage and disposal of fluids when properly done," the statement said. "EPA recognizes that more can be done to enhance drinking water safeguards and, along with states and tribes, will work to improve the efficiency of the underground injection control program."
Still, some experts see the well failures and leaks discovered so far as signs of broader problems, raising concerns about how much pollution may be leaking out undetected. By the time the damage is discovered, they say, it could be irreversible.
"Are we heading down a path we might regret in the future?" said Anthony Ingraffea, a Cornell University engineering professor who has been an outspoken critic of claims that wells don't leak. "Yes."
Read the rest of Abrahm's article: click>>
[toggle title="Other Articles by Abrahm Lustgarten: click >>: " height="auto"]
Read more about Abrahm Lustgarten at the end of this article.
New Study Predicts Fracking Fluids Will Seep Into Aquifers Within Years
Abrahm Lustgarten, ProPublica | May 3, 2012, 12:38 PM |
A new study has raised fresh concerns about the safety of gas drilling in the Marcellus Shale, concluding that fracking chemicals injected into the ground could migrate toward drinking water supplies far more quickly than experts have previously predicted.
More than 5,000 wells were drilled in the Marcellus between mid-2009 and mid-2010, according to the study, which was published in the journal Ground Water two weeks ago. Operators inject up to 4 million gallons of fluid, under more than 10,000 pounds of pressure, to drill and frack each well.
Scientists have theorized that impermeable layers of rock would keep the fluid, which contains benzene and other dangerous chemicals, safely locked nearly a mile below water supplies. This view of the earth's underground geology is a cornerstone of the industry's argument that fracking poses minimal threats to the environment.
But the study, using computer modeling, concluded that natural faults and fractures in the Marcellus, exacerbated by the effects of fracking itself, could allow chemicals to reach the surface in as little as "just a few years."
"Simply put, [the rock layers] are not impermeable," said the study's author, Tom Myers, an independent hydrogeologist whose clients include the federal government and environmental groups.
"The Marcellus shale is being fracked into a very high permeability," he said. "Fluids could move from most any injection process."
The research for the study was paid for by Catskill Mountainkeeper and the Park Foundation, two upstate New York organizations that have opposed gas drilling and fracking in the Marcellus.
Much of the debate about the environmental risks of gas drilling has centered on the risk that spills could pollute surface water or that structural failures would cause wells to leak.
Though some scientists believed it was possible for fracking to contaminate underground water supplies, those risks have been considered secondary. The study in Ground Water is the first peer-reviewed research evaluating this possibility.
The study did not use sampling or case histories to assess contamination risks. Rather, it used software and computer modeling to predict how fracking fluids would move over time. The simulations sought to account for the natural fractures and faults in the underground rock formations and the effects of fracking.
The models predict that fracking will dramatically speed up the movement of chemicals injected into the ground. Fluids traveled distances within 100 years that would take tens of thousands of years under natural conditions. And when the models factored in the Marcellus' natural faults and fractures, fluids could move 10 times as fast as that.
Where man-made fractures intersect with natural faults, or break out of the Marcellus layer into the stone layer above it, the study found, "contaminants could reach the surface areas in tens of years, or less."
The study also concluded that the force that fracking exerts does not immediately let up when the process ends. It can take nearly a year to ease.
As a result, chemicals left underground are still being pushed away from the drill site long after drilling is finished. It can take five or six years before the natural balance of pressure in the underground system is fully restored, the study found.Read the rest of Abrahm's article: click>>
This story was originally published by Abrahm Lustgarten ProPublica.
Abrahm Lustgarten
Abrahm Lustgarten writes about energy, water, climate change and anything else having to do with the environment. Abrahm earned his master's in journalism from Columbia University in 2003 and is the author of Run to Failure: BP and the Making of the Deepwater Horizon Disaster, and also China's Great Train: Beijing's Drive West and the Campaign to Remake Tibet, a project that was funded in part by a grant from the John D. and Catherine T. MacArthur Foundation.
Excellent Article :
June 21, 10:01 a.m.
For most of the last decade, Rev. David Hudson has pressed regulators to find out whether his town's water contamination is related to injection wells. He's still waiting.
Read: Abrahm Lustgarten's e-book,
Hydrofracked? One Man's Mystery Leads to a Backlash Against Natural Gas Drilling, on your Kindle or mobile device.
Contact: e-mail: abrahm.lustgarten@propublica.org Subscribe to his twitter feed
[justify] [/toggle]
How to navigate STW ™ postings:
View monthly posting's calendar, become a subscriber or obtain RSS feed by going to the bottom index of this page.
Explanation of Index:
This Months Postings: Calendar on left displays articles and pages posted on a given day.
Current and Archived Postings: Click on the month you want to view. Most current article for the month will appear at top of screen.
RSS Links : Obtain your RSS feeds.
Subscribe: Subscribe to postings by entering your e-mail address and confirming your e-mail.
Supporting water research and the education program's growth of Save the Water™ is vital to our future generation's health, your funding is needed.
[three_fourth] [/three_fourth] [one_fourth_last] [/one_fourth_last] [/four_fifth_last] [/four_fifth] [one_fifth_last]
Topic Categories
Petroleum and Fracking

Water & Your Health
Hot Topics
Global Water Crisis

[/one_fifth_last]