India water crisis news: Delhi's Lutyens' zone reels under severe water crisis [India Today 3 article timeline]

News Posting
Vol.III
No. 159

June 21st 2012

Despite many successful water projects, billions of people still lack adequate water and sanitation


Save the Water™ does not represent or endorse the postings herein or reliability of any advice, opinion, statement, or other information furnished by the author.
For your surfing
pleasure here
are some links in our revamped web site
Educational All Levels
Current Sponsors
Resources
Join Our Link Exchange
Help fund STW™ laboratory by shopping on line at our store

Become A Sponsor
To Donate A Gift
Please Contact Us



The material posted is
courtesy of:
INDIA TODAY
Save the Water™
Water Research
Education Dept.
and is shared as
educational material only

Save the Water™
1st Annual
Internet
Sponsorship
Fundraiser
Campaign
June 1st
September 1st
2012
Water
Research
Crisis
Response
Humanitarian
Projects
Education
Daily News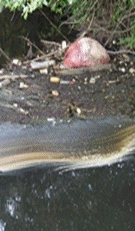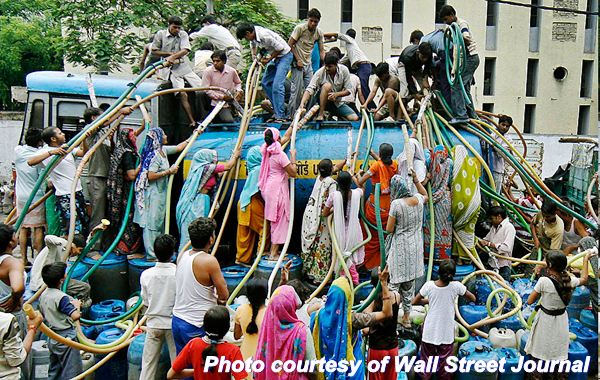 Delhi's Lutyens' zone reels under severe water crisis
New Delhi, June 21, 2012 | UPDATED 09:44 IST
The NCR continues to reel under severe water crisis. The areas badly hit on Wednesday included parts of New Delhi District under the New Delhi Municipal Council (NDMC), especially the Lutyens' zone – home to VVIPs and politicians.
According to DJB officials, the Haiderpur Water Treatment Plant has been functioning at least 15-20MGD (million gallons per day) below its peak capacity because of the shortage in supply of raw water from Haryana.
The officials blame it on the ongoing standoff between the Delhi and Haryana governments and say it could still take some days before the states reach an "amicable" solution to the water war.
In another development, the DJB signed an agreement with the Singapore Cooperation Enterprise (SCE) and Temasek Foundation to gain expertise on recycling and reusing treated sewage and water. The SCE will put together a team of Singapore's water experts to help Delhiites out, DJB spokesperson Sanjam Cheema said.
Haryana Chief Minister Bhupinder Singh Hooda and Delhi CM Sheila Dixit.
The deadlock between Delhi and Haryana continued with a meeting between the chief ministers of the two states on sharing
Yamuna water ending
without significant conclusion on Monday.
Haryana Chief Minister Bhupinder Singh Hooda rejected all demands by her
Delhi counterpart Sheila Dikshit
on
water shar
ing. Officially, though, the talks would continue between senior officials of the two states.
Addressing media after meeting Dikshit in the national capital, Hooda said Delhi was already getting more than its legitimate share of water and that Haryana could not be held responsible for its wastage in the national capital.
"Water is precious. Its wastage should be avoided… Delhi is getting much more than its legitimate share of water," Hooda said refusing to elaborate the exact volume of Yamuna water being released for Delhi.
The Haryana chief minister blamed media for playing up the scarcity of water saying it was natural to increase the demand during the months of summer.
"It is all because of media that everything is played up at such a level. Water crisis is being hyped these days. When there is a flood in Delhi, again Haryana is blamed for causing it. Media says that flood was caused because Haryana discharged excessive water in the Yamuna. Since Haryana falls before Delhi, we suffer first because of a flood. Media should understand this," Hooda said.Read more >>
Water crisis: CM Sheila Dikshit hints at rationing water supply to Lutyens' Delhi
New Delhi, June 18, 2012 | UPDATED 15:31 IST
Delhi Chief Minister Sheila Dikshit.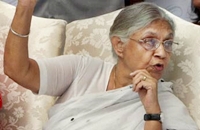 Delhi's water crisis
has now reached the door of its high and mighty with
Chief Minister Sheila Dikshit
on Monday hinting that the national capital's posh Lutyens zone would soon see water rationing.
The 42 square km area of the city housing the country's who's who has been used to 24-hour water supply. However, reeling under a severe water shortage, which has been complicated by a scorching summer, the chief minister looked set to finally bite the bullet.
In a meeting with Delhi Jal Board (DJB) officials, Dikshit said she favoured rationing of water to the Lutyens zone. The city's water war was so far restricted to areas outside this zone.
The development comes even as Dikshit was scheduled to meet her Haryana counterpart Bhupinder Hooda later in the day to sort out the issue of shortfall in the release of Yamuna water. The two chief ministers agreed to meet after the Prime Minister's Office intervened recently.
How to navigate STW ™ postings:
View monthly posting's calendar, become a subscriber or obtain RSS feed by going to the bottom index of this page.
Explanation of Index:
This Months Postings: Calendar on left displays articles and pages posted on a given day.
Current and Archived Postings: Click on the month you want to view. Most current article for the month will appear at top of screen.
RSS Links : Obtain your RSS feeds.
Subscribe: Subscribe to postings by entering your e-mail address and confirming your e-mail.
Supporting water research and the education program's growth of Save the Water™ is vital to our future generation's health, your funding is needed.
Related posts:
Do you need quick support ?