News Posting
Vol.III
No.172
July 1st 2012
For your surfing
pleasure here
are some links in our revamped web site
Educational All Levels
Current Sponsors
Resources
Join Our Link Exchange
Help fund STW™ laboratory by shopping on line at our store
Become A Sponsor
To Donate A Gift
Please Contact Us



The material posted is
courtesy of:
Environmental
Health Sciences
Save the Water™
Water Research
Education Dept.
and is shared as
educational material only

Save the Water™
1st Annual
Internet
Sponsorship
Fundraiser
Campaign
June 1st
September 1st
2012
Water
Research
Crisis
Response
Humanitarian
Projects
Education
Daily News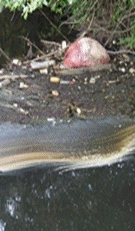 free brochure A Homeowner's Guide to Septic Systems:
[PDF Format]– This 15-page booklet describes how a septic system works and what a homeowner can do to help the system treat their wastewater efficiently.
[/one_fifth][four_fifth_last]
Tap water disinfectants linked to birth defects.
Jul 01, 2012
Righi, E, P Bechtold, D Tortorici, P Lauriola, E Calzolari, G Astolfi, MJ Nieuwenhuijsen, G Fantuzzi and G Aggazzotti. 2012. Trihalomethanes, chlorite, chlorate in drinking water and risk of congenital anomalies: A population-based case-control study in Northern Italy. Environmental Research http://dx.doi.org/10.1016/j.envres.2012.04.014.
Synopsis by Beth Feingold
Babies whose mothers drank tap water that contained two disinfection byproducts were more likely to be born with cleft palate and spina bifida. The results are the first to show a link between exposures to the byproducts in early pregnancy and birth defects in infants.
The drinking water in northern Italy is potentially putting babies at risk for certain birth defects, reports a study published in the journal Environmental Research.
It's not the water per se, but exposure to the chemical byproducts that form from the disinfectants added to kill disease-causing microbes. The babies of mothers who drank the water during the first three months of pregnancy had increased risks for a host of anomalies, including renal defects, cleft palate and spina bifida.
This is the first study in which people investigated and found a relationship between exposure to the byproducts chlorite and chlorate in drinking water and increases in the risk of birth defects. The study is part of a larger project that is investigating long-term exposure to disinfection byproducts in drinking water.
Chemical disinfectants can create byproducts when they are added to drinking water. They form when the disinfectants interact with organic matter in the water. For example, trihalomethanes (THMs) are a byproduct of chlorine – the world's classic water disinfectant. THMs are linked to cancer and birth defects. The total amount of THMs in tap water is regulated in the United States, Europe and other countries with treated water systems.
The Emilia Romagna region of northern Italy treats drinking water with two other disinfectants, either alone or in tandem: chlorine dioxide and sodium hypochlorite. The chemical byproducts (DBPs) produced from these disinfectants can include chlorite, chlorate and chloride ions.
The effects DBPs have on public health are largely unknown because assessing their health effects is difficult. People are largely exposed to DBPs through drinking tap water, breathing them during a bath or shower and engaging in other water activities like swimming in treated pools.
Chlorite is regulated and has been linked to blood problems in animal toxicology studies. Animal studies suggest chloride ions and chlorate have potential health effects, including impaired neurological development and thyroid function and delays in female sexual development.
In this study, researchers examined the link between eight classes of birth defects and the mother's exposure during the first trimester of pregnancy to THMs, chlorite and chlorate in drinking water. They compared 6,134 babies born with congenital anomalies (gathered from the Regional Malformation Registry) to babies born without abnormalities (gathered from the country's Regional Birth Register) in the region of Emilia Romagna, Italy. They determined the water authority that had delivered the water to the mother's residence during her first months of pregnancy, then estimated her exposure to DBPs using data from 222 local water authorities that measure chlorate voluntarily and THMs and chlorine as required to meet regulatory standards.
Italy's limit for chlorite is 700 micrograms per liter (μg/L) of water. In this study, 3.4 percent of women were expected to have been exposed to levels exceeding that level during their first trimester. Statistically, these women appear to have more than 3 times the odds of giving birth to newborns with renal defects, and nearly 7 times the odds of having a baby with abdominal wall defects.
Since Italy does not regulate chlorate, local authorities set the high exposure level as anything greater than 200 μg/L. Expectant mothers in the higher chlorate exposure group had 9.6 times the risk of having a baby with cleft palate as compared to mothers in the low exposure group. Their babies also had nearly 5 times the risk of spina bifida and nearly 3 times the risk of obstructive urinary defects.
These associations with chlorite and chlorate took into account several factors, including the mother's age, previous abortions, single or multiple birth, whether the parents were related, and the city's socioeconomic condition.
Due to the small numbers of cases in each of the eight categories, larger studies will be needed to confirm the associations reported in this study. Additionally, since it was a retrospective study and the DBP values were not measured directly, there may be instances in which women were placed in incorrect exposure groups.
As alternative disinfection methods to chlorine – like chlorine dioxide – gain more use in Europe and North America, cities will need to consider and protect the public from the potentially detrimental effects of under-regulated byproducts like chlorate and chlorite.
20 June Bill would require federal mountaintop removal health study. New or expanded mountaintop removal permits would be blocked until the federal government concludes the mining technique is not contributing to increased risks of cancer, birth defects and other health problems among coalfield residents, under legislation proposed in Congress this week. Charleston Gazette, West Virginia.
13 June Poisoned by plastic. Consumers are gradually turning their backs on plastic because of health concerns. Some say chemicals in water bottles and food packaging have been linked to infertility and birth defects. Is this the truth? Or is it a load of rubbish? Savannah WSAV TV, Georgia.
20 May Why are doctors not warning about the 'new Thalidomide?' After the scandal of the devastating birth defects caused by the morning-sickness drug Thalidomide in the 1950s, it seems inconceivable that the same situation could occur again. But for thousands of families in the UK, the word "Epilim" has the same sinister connotations. London Daily Mail, United Kingdom.
6 May Study ties fertility treatment, birth defect risk. Test-tube babies have higher rates of birth defects, and doctors have long wondered: Is it because of certain fertility treatments or infertility itself? A large new study from Australia suggests both may play a role. Associated Press.
5 May Northfleet mums suspect banned weedkiller to blame for birth defects. Intensive tests need to be done to establish if there is a connection between a banned weedkiller found in water supplies with a series of tragic birth defects, says a Tory member of Parliament. Kent News, United Kingdom.
4 May Pohatcong Valley Superfund site water could increase cancer risk. New Jersey Department of Health and Senior Services said Thursday that groundwater at the Pohatcong Valley Groundwater Contamination Superfund Site left untreated, could increase the risk of cancer and birth defects. Harrisburg Express-Times, Pennsylvania.
2 May Banned chemical blamed for rare birth defects in Northfleet. A banned chemical at the centre of a multi-million dollar lawsuit has been identified as a possible cause behind babies born with birth defects in Northfleet. Kent Messenger, United Kingdom.
29 April British mothers, whose babies were born on the same street with the same birth defect, claim they've found the cause. The mothers of a string of babies born with a birth defect on the same Kent street are convinced they've found the cause – the banned weedkiller, atrazine. London Daily Mail, United Kingdom.
21 April Birth defects more common in IVF babies: Study. Babies conceived through certain fertility treatment techniques are about one-third more likely to have a birth defect than babies conceived without any extra help from technology, according to a review of several dozen studies. Reuters.
19 April Toxic polishes found in salons. Some nail polishes commonly found in salons and advertised as free of chemicals actually have high levels of agents known to cause birth defects, according to California chemical regulators. KPLC TV, Louisiana.
[toggle title="Help our mission" height="auto"]
How to navigate STW ™ postings:
View monthly posting's calendar, become a subscriber or obtain RSS feed by going to the bottom index of this page.
Explanation of Index:
This Months Postings: Calendar on left displays articles and pages posted on a given day.
Current and Archived Postings: Click on the month you want to view. Most current article for the month will appear at top of screen.
RSS Links : Obtain your RSS feeds.
Subscribe: Subscribe to postings by entering your e-mail address and confirming your e-mail.
Supporting water research and the education program's growth of Save the Water™ is vital to our future generation's health, your funding is needed.
[three_fourth] [/three_fourth] [one_fourth_last] [/one_fourth_last] [/four_fifth_last] [/four_fifth] [one_fifth_last]
Topic Categories
Petroleum and Fracking

Water & Your Health
Hot Topics
Global Water Crisis
Drinking Water Fears After Chemical Spill In North Bay
North Bay Ontario Chemical Spill/Residents Evacuated, Driver Dead, In Contamination Rollover On Highway 63
Improved but Not Always Safe: Despite Global Efforts, More Than 1 Billion People Likely at Risk for Lack of Clean Water
Current: European Report on Development: The Case of Lake Naivasha
Water Contamination
Drinking-water wells were not contaminated by the Kalamazoo River oil spill, state report says [past related articles included]
EPA to Work with Drinking Water Systems to Monitor Unregulated Contaminants [Thomas Net News]
Fracking
OKOTOKS: Canada Fluoride News: Town Coucillors Want Oral Health Program in Place
Questions and Answers
What Are The Facts About (Bisphenol-A) / BPA, Water And Health Risks?
What Are Some Facts About Water? Over 100 Facts You May Not Know.

[/one_fifth_last]