News Posting
Vol.III
No.171
July 2
2012
Despite many successful water projects, billions of people still lack adequate water and sanitation
Save the Water™ does not represent or endorse the postings herein or reliability of any advice, opinion, statement, or other information furnished by the author.
For your surfing
pleasure here
are some links in our revamped web site
Educational All Levels
Current Sponsors
Resources
Join Our Link Exchange
Help fund STW™ laboratory by shopping on line at our store
Become A Sponsor
To Donate A Gift
Please Contact Us


The material posted is
courtesy of:
ATSDR
Save the Water™
Water Research
Education Dept.
and is shared as
educational material only
Save the Water™
1st Annual
Internet
Sponsorship
Fundraiser
Campaign
June 1st
September 1st
2012
Water
Research
Crisis
Response
Humanitarian
Projects
Education
Daily News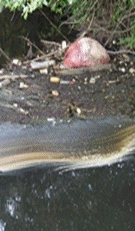 free brochure A Homeowner's Guide to Septic Systems:
[/one_fifth][four_fifth_last]
Contaminated drinking water news:
Camp Lejeune TCE water contamination news:
Tetrachloroethylene (TCE) what is it and why is it so harmful?
Studies on the effects of drinking water contamination and toxic exposure on former residents of Camp Lejeune were conducted by the Agency for Toxic Substances and Disease Registry (ATSDR)
In these studies ATSDR tested and researched two separate water distribution systems located at Camp Lejeune. Both were found to be contaminated.
Tarawa Terrace and Hadnot Point water distribution systems were tested. The effects of drinking contaminated water with tetrachloroethylene are on the ATSDR research table.
ATSDR has completed the water modeling for the Tarawa Terrace water distribution system and determined that the system was contaminated from June 1957 right up until 1 March 1987.
The total effects of drinking the bad water and the beginning date of the drinking water contamination has not been determined for any of those areas that were historically served by the Hadnot Point water distribution system…
TFTPTF has completed the first portion of an in-depth and accurate timeline, complete with official documentation:
Camp Lejeune: Effects of Drinking Contaminated Water: The Tarawa Terrace Reports
A new analysis shows that former Marines and their families who lived in Tarawa Terrace family housing units during the period November 1957 through February 1987 received contaminated drinking water containing the dry-cleaning solvent, tetrachloroethylene (PCE). Levels of PCE in the drinking water during this period exceeded the amount currently allowed by the Environmental Protection Agency (EPA) under the Safe Drinking Water Act.
Exposure to drinking water contamination due to PCE occurred because PCE leaked into groundwater that supplied the Tarawa Terrace drinking water system from a dry-cleaner located outside the Camp Lejeune military base. In 1987, the military base shut down the Tarawa Terrace water treatment plant because of PCE drinking water contamination.
TCE and/or PCE (taken from ATSDR website)
Below is a list of the types of health outcomes and effects of drinking contaminated water due to tetrachloroethylene contamination and that have been found to be linked to TCE and/or PCE.
Reported health problems in children who were exposed in the womb from their mother drinking water contaminated with TCE and/or PCE include—
Leukemia
Small for gestational age
Low birth weight
Fetal death
Major heart defects
Neural tube defects
Oral cleft defects (including cleft lip)
Chonal atresia (nasal passages blocked with bone or tissue)
Eye defects
Reported health problems and effects of drinking contaminated water due to tetrachloroethylene contamination in children who were exposed in the womb from their mother working with TCE and/or PCE include—
Low birth weight
Miscarriage
Major malformations
Reported health problems and effects of drinking bad water (contaminated due to tetrachloroethylene) in people of all ages from drinking water contaminated with TCE and/or PCE include—
Non-Hodgkins lymphoma
Bladder cancer
Breast cancer
Lung cancer
Reported health problems and effects of drinking bad water (contaminated due to tetrachloroethylene) in people of all ages from working with TCE and/or PCE include—
Hodgkins disease
Non-Hodgkins lymphoma
Cervical cancer
Kidney cancer
Liver/biliary cancer
Ovarian cancer
Prostate cancer
Neurological effects (delayed reaction times problems with short-term memory, visual perception, attention, and color vision)
---
[toggle title=" Camp Lejeune Water Modeling " height="auto"]
The Agency for Toxic Substances and Disease Registry is the lead agency determining if exposures to volatile organic compounds (such as PCE, TCE, vinyl chloride, and benzene) in drinking water are associated with adverse health outcomes among the Marines, dependents, and civilian employees who lived or worked at Marine Corps Base Camp Lejeune, North Carolina.
Prior to March 1987, some of the water systems at Camp Lejeune were contaminated with volatile organic compounds (VOCs). To determine which base housing areas received contaminated water, a water-modeling approach using historical reconstruction is necessary. The approach includes modeling of the groundwater flow of contaminants and the distribution of these contaminants within the water systems. Based on this information, ATSDR will estimate exposures for each housing area for every month from the start of contamination until contaminated water-supply wells were permanently removed from operation.
---
Highlights
Tetrachloroethylene is a manufactured chemical used for dry cleaning and metal degreasing. Exposure to very high concentrations of tetrachloroethylene can cause dizziness, headaches, sleepiness, confusion, nausea, difficulty in speaking and walking, unconsciousness, and death. Tetrachloroethylene has been found in at least 771 of the 1,430 National Priorities List sites identified by the Environmental Protection Agency (EPA) and is a major drinking water contamination concern.
---
What is tetrachloroethylene?
Tetrachloroethylene is a manufactured chemical that is widely used for dry cleaning of fabrics and for metal-degreasing. It is also used to make other chemicals and is used in some consumer products.
Other names for tetrachloroethylene include perchloroethylene, PCE, and tetrachloroethene. It is a nonflammable liquid at room temperature. It evaporates easily into the air and has a sharp, sweet odor. Most people can smell tetrachloroethylene when it is present in the air at a level of 1 part tetrachloroethylene per million parts of air (1 ppm) or more, although some can smell it at even lower levels.
---
What happens to tetrachloroethylene when it enters the environment?
Much of the tetrachloroethylene that gets into water or soil evaporates into the air.
Microorganisms can break down some of the tetrachloroethylene in soil or underground water.
In the air, it is broken down by sunlight into other chemicals or brought back to the soil and water by rain.
It does not appear to collect in fish or other animals that live in water.
How might I be exposed to tetrachloroethylene?
When you bring clothes from the dry cleaners, they will release small amounts of tetrachloroethylene into the air.
When you drink water containing tetrachloroethylene, you are exposed to it
How can tetrachloroethylene affect my health?
Drinking water contamination due to high concentrations of tetrachloroethylene (particularly in closed, poorly ventilated areas) can cause dizziness, headache, sleepiness, confusion, nausea, difficulty in speaking and walking, unconsciousness, and death.
Irritation may result from repeated or extended skin contact with it. These symptoms occur almost entirely in work (or hobby) environments when people have been accidentally exposed to high concentrations or have intentionally used tetrachloroethylene to get a "high."
In industry, most workers are exposed to levels lower than those causing obvious nervous system effects. The health effects of breathing in air or drinking water with low levels of tetrachloroethylene are not known.
Results from some studies suggest that women who work in dry cleaning industries where exposures to tetrachloroethylene can be quite high may have more menstrual problems and spontaneous abortions than women who are not exposed. However, it is not known if tetrachloroethylene was responsible for these problems because other possible causes were not considered.
Results of animal studies, conducted with amounts much higher than those that most people are exposed to, show that tetrachloroethylene can cause liver and kidney damage. Exposure to very high levels of tetrachloroethylene can be toxic to the unborn pups of pregnant rats and mice. Changes in behavior were observed in the offspring of rats that breathed high levels of the chemical while they were pregnant.
How likely is tetrachloroethylene to cause cancer?
The Department of Health and Human Services (DHHS) has determined that tetrachloroethylene may reasonably be anticipated to be a carcinogen. Tetrachloroethylene has been shown to cause liver tumors in mice and kidney tumors in male rats.
---
Is there a medical test to show whether I've been exposed to tetrachloroethylene??
One way of testing for drinking water contamination due to tetrachloroethylene exposure is to measure the amount of the chemical in the breath, much the same way breath-alcohol measurements are used to determine the amount of alcohol in the blood.
Because it is stored in the body's fat and slowly released into the bloodstream, tetrachloroethylene can be detected in the breath for weeks following a heavy exposure.
Tetrachloroethylene and trichloroacetic acid (TCA), a breakdown product of tetrachloroethylene, can be detected in the blood. These tests are relatively simple to perform. These tests aren't available at most doctors' offices, but can be performed at special laboratories that have the right equipment.
Because exposure to other chemicals can produce the same breakdown products in the urine and blood, the tests for breakdown products cannot determine if you have been exposed to tetrachloroethylene or the other chemicals.
Has the federal government made recommendations to protect human health?
The EPA maximum contaminant level for the amount of tetrachloroethylene that can be in drinking water is 0.005 milligrams tetrachloroethylene per liter of water (0.005 mg/L).
The Occupational Safety and Health Administration (OSHA) has set a limit of 100 ppm for an 8-hour workday over a 40-hour workweek.
The National Institute for Occupational Safety and Health (NIOSH) recommends that tetrachloroethylene be handled as a potential carcinogen and recommends that levels in workplace air should be as low as possible.
---
Glossary
Carcinogen: A substance with the ability to cause cancer.
CAS: Chemical Abstracts Service.
Milligram (mg): One thousandth of a gram.
Nonflammable: Will not burn.
---
References
Agency for Toxic Substances and Disease Registry (ATSDR). 1997. Toxicological Profile for Tetrachloroethylene. Atlanta, GA: U.S. Department of Health and Human Services, Public Health Service.
Where can I get more information?
If you have questions or concerns regarding this drinking water contamination issue , please contact your community or state health or environmental quality department or:
ATSDR can also tell you the location of occupational and environmental health clinics. These clinics specialize in recognizing, evaluating, and treating illnesses resulting from exposure to hazardous substances.
For more information, contact:
Agency for Toxic Substances and Disease Registry
Division of Toxicology and Environmental Medicine
1600 Clifton Road NE, Mailstop F-62
Atlanta, GA 30333
Phone: 1-800-CDC-INFO • 888-232-6348 (TTY)
Fax: 1-770-488-4178
Email: cdcinfo@cdc.gov
Information line and technical assistance:
Phone: 888-422-8737
FAX: (770)-488-4178
To order toxicological profiles, contact:
National Technical Information Service
5285 Port Royal Road
Springfield, VA 22161
Phone: 800-553-6847 or 703-605-6000
back to top
Disclaimer
All ATSDR Toxicological Profile, Public Health Statement and ToxFAQs PDF files are electronic conversions from paper copy or other electronic ASCII text files. This conversion may have resulted in character translation or format errors. Users are referred to the original paper copy of the toxicological profile for the official text, figures, and tables. Original paper copies can be obtained via the directions on the toxicological profile home page, which also contains other important information about the profiles.
ATSDR provides community members, health educators, health care providers, and other health professionals with community environmental health education products to increase environmental health literacy. These products include information about specific types of exposures to hazardous substances, exposure routes and pathways, health effects, treatment options, and how to prevent or minimize exposures to hazardous substances in the environment.
Toxicological Profile for Tetrachloroethylene (PERC)
CAS#: 127-18-4 PDF Version, 4.2 MB
---
Toxicological Profile Information
The ATSDR toxicological profile succinctly characterizes the toxicologic and adverse health effects information for the hazardous substance described here. Each peer-reviewed profile identifies and reviews the key literature that describes a hazardous substance's toxicologic properties. Other pertinent literature is also presented, but is described in less detail than the key studies. The complete list of topics covered (chapter titles) is shown at the left and in more detail further down this page.
The focus of the profile is on health and toxicologic information. Therefore, each profile begins with a Public Health Statement that summarizes in nontechnical language, a substance's relevant properties. A useful two page information sheet, the ToxFAQs™, is also available.
Toxicological Profile Access
In order to access the ATSDR toxicological profiles' PDF files below, you must have Adobe Acrobat Reader .
You may download that program for free from this link to Adobe and then use it to access (open) the files below that are labeled as PDF files.
1. Public Health Statement, 66 KB
1.1 What is this substance?
1.2 What happens to it when it enters the environment?
1.3 How might I be exposed to it?
1.4 How can it enter and leave my body?
1.5 How can it affect my health?
1.6 Is there a medical test to determine whether I have been exposed to it?
1.7 What recommendations has the federal government made to protect human health?
1.8 Where can I get more information?
2. Health Effects, 2.1 MKB
2.1 Introduction
2.2 Discussion of health effects by route of exposure
2.3 Toxicokinetics
2.4 Mechanisms of action
2.5 Relevance to public health
2.6 Biomarkers of exposure and effect
2.7 Interactions with other substances
2.8 Populations that are unusually susceptible
2.9 Methods for reducing toxic effects
2.10 Adequacy of the database
3. Chemical and Physical Information, 155 KB
3.1 Chemical Identity
3.2 Physical and Chemical Properties
4. Production, Import, Use, and Disposal, 122 KB
4.1 Production
4.2 Import/Export
4.3 Use
4.4 Disposal
5. Potential for Human Exposure, 389 KB
5.1 Overview
5.2 Releases to the environment
5.3 Environmental fate
5.4 Levels monitored or estimated in the environment
5.5 General population and occupational exposure
5.6 Populations with potentially high exposure
5.7 Adequacy of the database
6. Analytical Methods, 397 KB
6.1 Biological materials
6.2 Environmental samples
6.3 Adequacy of the database
8. References, 172 KB
Appendices, 400 KB
A. Minimal risk level worksheets
B. User's guide
C. Acronyms, abbreviations, and symbols
back to top
[/toggle] [toggle title="Help our mission" height="auto"]
How to navigate STW ™ postings:
View monthly posting's calendar, become a subscriber or obtain RSS feed by going to the bottom index of this page.
Explanation of Index:
This Months Postings: Calendar on left displays articles and pages posted on a given day.
Current and Archived Postings: Click on the month you want to view. Most current article for the month will appear at top of screen.
RSS Links : Obtain your RSS feeds.
Subscribe: Subscribe to postings by entering your e-mail address and confirming your e-mail.
Supporting water research and the education program's growth of Save the Water™ is vital to our future generation's health, your funding is needed.
[three_fourth] [/three_fourth] [one_fourth_last] [/one_fourth_last] [/four_fifth_last] [/four_fifth] [one_fifth_last]
Topic Categories
Petroleum and Fracking

Water & Your Health
Hot Topics
Global Water Crisis

[/one_fifth_last]