News Posting
Vol.III
No.174
July 3
2012
Despite many successful water projects, billions of people still lack adequate water and sanitation

Save the Water™ does not represent or endorse the postings herein or reliability of any advice, opinion, statement, or other information furnished by the author.

For your surfing
pleasure here
are some links in our revamped web site
Educational All Levels
Current Sponsors
Resources
Join Our Link Exchange
Help fund STW™ laboratory by shopping on line at our store
Become A Sponsor
To Donate A Gift
Please Contact Us



The material posted is
courtesy of
Save the Water™
Water Research
Education Dept.
and is shared as
educational material only

Save the Water™
1st Annual
Internet
Sponsorship
Fundraiser
Campaign
June 1st
September 1st
2012
Water
Research
Crisis
Response
Humanitarian
Projects
Education
Daily News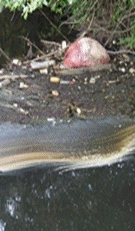 free brochure A Homeowner's Guide to Septic Systems:
[PDF Format]– This 15-page booklet describes how a septic system works and what a homeowner can do to help the system treat their wastewater efficiently.
Free
education material
Homeowner Septic System Checklist
[PDF Format] – This worksheet allows homeowners to keep track of septic system inspections and maintenance. This checklist is included in the booklet above or may also be used separately.
[/one_fifth][four_fifth_last]
Groups debate over fluoridation of Wichita water
By KSNW News ..KSNW-TV
What are the effects of drinking water contamination? Fluoride contamination ..updated 31 minutes ago
WICHITA, Kansas — A familiar debate surrounding the fluoridation of Wichita water is back.
Those for and against are raising awareness of the issue and want you to know more about your drinking water.
500 medical professionals have joined together to raise awareness of what they see as benefits and the need for optimal level fluoride in Wichita's drinking water.
"We believe the CDC says this is good for our community and we stand by the sound scientific research and feel it would be beneficial to all our citizens in the Wichita area," advocates Dr. Sara Meng, a dentist in Wichita.
"Everything else we put in our water is treated water to make the water safer. Putting fluoride in the water doesn't do that," says Michael Hicks, who is the executive director of Wichitans for Pure Water, a group opposed to fluoridation.
"Healthy diet and proper dental hygiene are the keys to preventing cavities in children and keeping this community safe," says Hicks.
Medical professionals agree, but say that adding fluoridated water to that equation would save Kansans money.
"For example Kansas has about 58 percent of children experience dental decay by the third grade. In Sedgwick County that rate is around 71 percent and I believe we can do better by adding fluoride to strengthen their teeth," says Dr. Meng.
"It is a physical poison to the body and we need to stop it from being in our water," says Hicks.
To which Dr. Meng responded, "It is regulated by the EPA, standard 60 to regulate things that are added to the water so it is determined to be safe, therefore we are protected just as the EPA regulates anything else to protect our water."
Wichita is the fourth largest city that does not fluoridate its water.
Wichitans for Healthy Teeth hopes to announce their plans to bring fluoridation to Wichita later this month.
Nothing official has been proposed just yet, both groups are raising awareness of the issue of what are the effects of drinking water contamination..fluoride contamination ?
STW™ Education Program Resource Data Base:
New STW™ service. We are now adding the educational material resources found in the past, regarding the article topics newly published.
We wish to provide you the educational material that we have discovered on issues you are interested in on one page to save you research time.
This educational material is taken from our previous fluoride articles from June 2012 and May 2012
[June 7th 2012]
FLUORIDE & DENTAL FLUOROSIS
FLUORIDE & TOOTH DECAY
FLUORIDE & ARTHRITIS Overview Page
How to navigate STW ™ postings:
View monthly posting's calendar, become a subscriber or obtain RSS feed by going to the bottom index of this page.
Explanation of Index:
This Months Postings: Calendar on left displays articles and pages posted on a given day.
Current and Archived Postings: Click on the month you want to view. Most current article for the month will appear at top of screen.
RSS Links : Obtain your RSS feeds.
Subscribe: Subscribe to postings by entering your e-mail address and confirming your e-mail.
Supporting water research and the education program's growth of Save the Water™ is vital to our future generation's health, your funding is needed.
[/four_fifth_last] [/four_fifth] [one_fifth_last]
Topic Categories
Petroleum and Fracking

Water & Your Health
Fracking
What are the ten scariest chemicals used in fracking?
Drinking Water Contamination
Drinking water contamination: Tap water disinfectants linked to birth defects.
Camp Lejeune toxic water investigation. The families and protectors of the United States health in jeopardy .
India,West Mambalam: Overflowing sewage remains a perennial problem
Good News
Bio filters from tree fungi. Students research synthetic variant enzymes that can break down estrogen
Education Program
What are some bottle water facts? [Illustrated ]
Illustrated water cycle: Marine debris bulletin: Identifying high pressure "gas cylinders from Japan debris"
Archived Topics
Drinking Water Fears After Chemical Spill In North Bay
What Are The Facts About (Bisphenol-A) / BPA, Water And Health Risks?
What Are Some Facts About Water? Over 100 Facts You May Not Know.

[/one_fifth_last]