News Posting
Vol.III
No.178
July 9
2012
Despite many successful water projects, billions of people still lack adequate water and sanitation

Save the Water™ does not represent nor endorse the postings herein or reliability of any advice, opinion, statement, or other information furnished by the author.

For your surfing
pleasure here
are some links in our revamped web site
Educational All Levels
Current Sponsors
Resources
Join Our Link Exchange
Help fund STW™ laboratory by shopping on line at our store
Become A Sponsor
To Donate A Gift
Please Contact Us



The material posted is
courtesy of
Mark Grossi
Barbara Anderson
The Fresno Bee
Save the Water™
Water Research
Education Dept.
and is shared as
educational material only

Save the Water™
1st Annual
Internet
Sponsorship
Fundraiser
Campaign
June 1st
September 1st
2012
Water
Research
Crisis
Response
Humanitarian
Projects
Education
Daily News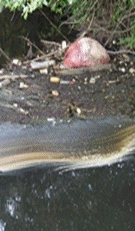 free brochure A Homeowner's Guide to Septic Systems:
[PDF Format]– This 15-page booklet describes how a septic system works and what a homeowner can do to help the system treat their wastewater efficiently.
Free
education material
Homeowner Septic System Checklist
[PDF Format] – This worksheet allows homeowners to keep track of septic system inspections and maintenance. This checklist is included in the booklet above or may also be used separately.
[/one_fifth][four_fifth_last]
EPA fined waste management $300,000 on Tuesday, November 30, 2010

(EPA) fined landfill operator Chemical Waste Management, a subsidiary of Waste Management, $300,000 for allowing cancer-causing polychlorinated biphenyls (PCBs) to leach into the soil. Residents had complained that birth defects have been caused by toxic chemicals from the landfill. State health officials recently released a report that concluded the birth defects did not come from exposure to chemicals from the landfill.

The EPA fine has not confirmed the health effects that residents claim caused the birth defects, but fined the company due to the contamination of the soil.
Kettleman City faces 3-year wait for clean water
By Mark Grossi – The Fresno Bee/ Friday, Jul. 06, 2012 | 04:48 PM – Marks Blog
After years of worry about birth defects and the neighboring hazardous-waste landfill, Kettleman City residents face a three-year wait to get healthy drinking water.
The state has put up $8 million to replace the town's water supply, which is laced with cancer-causing arsenic and benzene. But the project won't be finished until at least 2015.
Meantime, the 1,400 residents in this Kings County farmworker town must provide their own bottled or filtered water.
The town's contaminated water is not connected to the rash of birth defects that occurred a few years ago, according to state and federal investigations that showed no evidence of an environmental link.
But residents suspect a combination of factors, including the nearby Waste Management Inc. hazardous waste landfill, the water and farm pesticides.
Kettleman City is a small, unincorporated community in western Kings County that has been struggling for years to find a clean supply of drinking water.
Some residents are upset about having to wait three years for a water fix. The California Department of Public Health, which is helping the town get money for a water-treatment plant, does not provide bottled water in the interim.
No agency for the state, federal or county government has that responsibility. Like other small Valley towns with contaminated water, Kettleman City must fend for itself. Children are still bathing and brushing their teeth with the well water, said resident Maricela Mares-Alatorre, a long-time community activist. Most town residents buy filtered or bottled water, often driving to other cities for it.
"How would you feel about it?" she asked.
A leader for the advocacy group Greenaction for Health and Environmental Justice in San Francisco said Kettleman City is a victim of foot-dragging bureaucrats.
"The state is letting nursing moms, pregnant women and babies drink poisoned water in a town already suffering from unusual health problems," said Greenaction executive director Bradley Angel.
State health leaders say they're doing everything possible to help Kettleman City. They say they will continue to follow the town's issues carefully and work with the town to get healthy drinking water.
The project hinges on Kettleman City buying river water made available by Kings County, which is a customer of the State Water Project. The river water is delivered to Kings County through the California Aqueduct. But it must be treated before people drink it.
The timeline for building a treatment plant is three years — 18 months for study and design, followed by 18 months for construction, according to Hanford engineer Joe McGahan, who is handling the project.
Kettleman City also will have to prove that its residents can afford to pay for the plant's operation and maintenance. But there is another hurdle. The State Water Project cuts back deliveries in dry times. Kettleman City might lose water during a drought.
Westlands Water District, the nation's largest agricultural district, has offered to sell the town some water to sustain residents during those drought times, according to McGahan.
"We can solve the water problem in Kettleman City," McGahan said. "We will move as fast as we can."Read more here:
The reporter can be reached at (559) 441-6316, mgrossi@fresnobee.com or @markgrossi on Twitter.
Timeline article
State health officials say Kettleman birth-defect rate has dropped
By Barbara Anderson / And Mark Grossi – The Fresno Bee /Mark Grossi – Marks Blog Barbara Anderson – Barbara's Blog Tuesday, Jun. 19, 2012 | 04:39 PM
KETTLEMAN CITY — An alarming increase of birth defects in the farmworker community of Kettleman City appears to be reversing, state health leaders said Tuesday.
But the latest birth defects report is not complete, and it is raising criticism from some residents. They say the state rushed the report and didn't speak to anyone in town over the last 18 months.
About 60 residents and environmental activists pressed state leaders with a barrage of questions, saying their questions have not been answered.
"They don't have all their data and they don't bother to come to Kettleman City," said Bradley Angel, a leader in Green Action, a San Francisco-based environmental group.
But officials from the California Department of Public Health said they would like residents to update them on any new cases of birth defects or other health problems that should be added to the data.
Officials said the birth-defect rate was 1.79 per 100 live births in 2010-11, which was fairly consistent with rates before 2008. That was the year when the rate soared to 8.51. It's not unusual for small cities to have wide variations in birth-defect rates, health department leaders said.
Five babies were born with cleft lip or cleft palate over a 15-month period that ended in November 2008 in the community of about 1,400 people. Three of the babies died, according to Kettleman City activists. They blame pesticides or hazardous waste in a landfill about four miles west of town.
The state study, an update of a February 2010 report, found no pattern among birth-defect cases in Kettleman City, suggesting there was no underlying cause. The types and combinations of birth defects in Kettleman City also did not differ from those typically found in surveillance programs, Tuesday's report said.
The state already has found no link to any environmental cause. Last year, the U.S. Environmental Protection Agency ruled out a toxic chemical that had spilled at the neighboring hazardous waste landfill.
But Kettleman City has long been an activist poster child for Latino communities battling against large corporations. Waste Management Inc., which operates the West's largest toxic waste landfill near Kettleman City, has been the target of activists and some townfolk.
Residents said Tuesday that birth defects continue in the community, as well as childhood cancers and miscarriages.
"I know the birth defect problem has not stopped," said Maria Saucedo. A baby born in June 2011 had facial deformities, as well as missing fingers and limbs, she said.
Saucedo, a Kettleman City mother, tearfully told state officials gathered at the elementary school that she had a miscarriage last year.
"You're not living in Kettleman City. You're never going to find an answer that suits us," she said. Saucedo gave birth in 2008 to a baby with a cleft palate who died 101/2 months later.
For the latest report, the state analyzed information collected on infants born with birth defects from 2009-11 in Kettleman City, Avenal, as well as the counties of Fresno, Kern, Kings, Madera and Tulare for comparison purposes.
State public health leaders said the birth defect rate in Kettleman City since 1987 is not significantly higher than any other area towns.
Nationally, about one in every 33 babies is born with a birth defect, the state officials said.
Officials said the state would continue to monitor birth defects in Kettleman City and Kings County.
MARK GROSSI/THE FRESNO BEE – Kettleman City residents protest state birth defects study on Tuesday.
---
Read the latest state report on Kettleman City birth defects at fblinks.com/defects. The reporters can be reached at(559) 441-6330, banderson@fresnobee.com ormgrossi@fresnobee.com.
Timeline article
[toggle title=" Riverdale wary of water plan with Lanare " height="auto"]
By Mark Grossi – The Fresno Bee Marks Blog/ Friday, Apr. 27, 2012 | 10:47
Riverdale was poised in 2008 to finally get state money to clean up the never-ending arsenic problem in the town drinking water, and then the economy tanked. The state froze the funding, and Riverdale was on hold.
Four years later, the southwest Fresno County town of 3,100 is again on the verge of getting state money for an arsenic water-treatment plant, but townfolk see another snag.
It's a law proposed by Assembly Member Henry T. Perea, D-Fresno, who wants the state to study a marriage between the water systems of Riverdale and troubled Lanare, four miles west.
Riverdale leaders oppose the idea and the law, Assembly Bill 2208, which this week cleared the Assembly Committee on Environmental Safety.
The bill goes to appropriations next month.
Will a consolidation study delay Riverdale again? Leaders don't know, but they do not want to be forced into consolidating with Lanare, which has a mothballed arsenic treatment plant and a water system deep in debt.
Riverdale is afraid its own water rates will be hiked to help cover Lanare's debt, leaders say.
"You don't fix your problem in Lanare by throwing it onto the neighbor," said farmer Buddy Mendes, who is board president of the Riverdale Public Utilities District.
But Perea said he has no interest in requiring one community to subsidize another and no intention of slowing down Riverdale's quest for healthy water. He said he has talked with Riverdale leaders to reassure them.
"I think we should see this as an opportunity to study consolidation," he said. "We are talking about taxpayer money. As good stewards, we should try to be as efficient as possible. Let's see what can be done."
Lanare needs help after racking up a $96,000 debt in the first six months of operating its new treatment plant in 2007.
The town's community service district did not perform a financial study to determine if ratepayers could afford to maintain the treatment plant, which was built with $1.3 million in federal funds. The plant was quickly closed.
In 2008, a Fresno County Grand Jury found the Lanare Community Service District needed more competent management.
An interim manager took over for about a year, followed by the private firm that now runs the water system — a water system that remains more than $75,000 in debt. The 500 Lanare residents still are either drinking arsenic-laced water or buying bottled water.
Other problems came to light after the treatment plant closed. The interim manager in 2008 discovered nearly half the 149 customers were not paying their bills. Residents generally pay flat rates, but some were using a lot of water for livestock and crops.
The current private contractor, the California Water Service Co., began running the Lanare system in 2010 after the system went into receivership.
To figure out how much water is being used and to control costs, state grants are funding installation of water meters, the company has reported. The job is supposed to be finished in late summer.
The company reports it issues delinquency and shutoff notices to those who aren't paying. Some high-use customers are already on water meters. The water system is generally in better shape now, the company said.
Even so, no one knows yet if Lanare residents could pay for maintaining the arsenic treatment plant.
The California Department of Public Health soon will provide $500,000 to study Lanare's options, which could include a new well or rehabilitating and reopening the treatment plant.
Four miles east in Riverdale, folks already pay higher rates as a way to prepare for maintaining a future treatment plant, says Brenda Dias, office manager for the Riverdale Public Utility District. The idea of combining with Lanare's water system was not in the plan.
"I was totally taken aback when I heard about the state legislation," Dias said.
But Perea said he thinks there is plenty of time to study consolidation without getting in the way of Riverdale's plans. He said the study would settle many consolidation issues for the two towns.
"We've had a lot of conversations about what would and wouldn't work," Perea said. "With a study, we will have good information to move the conversation forward." Read more here:
The reporter can be reached at mgrossi@fresnobee.com, (559)441-6316 or on Twitter @markgrossi.
[/toggle] [toggle title="Help our mission" height="auto"]
How to navigate STW ™ postings:
View monthly posting's calendar, become a subscriber or obtain RSS feed by going to the bottom index of this page.
Explanation of Index:
This Months Postings: Calendar on left displays articles and pages posted on a given day.
Current and Archived Postings: Click on the month you want to view. Most current article for the month will appear at top of screen.
RSS Links : Obtain your RSS feeds.
Subscribe: Subscribe to postings by entering your e-mail address and confirming your e-mail.
Supporting water research and the education program's growth of Save the Water™ is vital to our future generation's health, your funding is needed.
[/four_fifth_last] [/four_fifth] [one_fifth_last]
Topic Categories
Petroleum and Fracking

Water & Your Health
Fracking
What are the ten scariest chemicals used in fracking?
Drinking Water Contamination
Drinking water contamination: Tap water disinfectants linked to birth defects.
Camp Lejeune toxic water investigation. The families and protectors of the United States health in jeopardy .
India,West Mambalam: Overflowing sewage remains a perennial problem
Good News
Bio filters from tree fungi. Students research synthetic variant enzymes that can break down estrogen
Education Program
What are some bottle water facts? [Illustrated ]
Illustrated water cycle: Marine debris bulletin: Identifying high pressure "gas cylinders from Japan debris"
Archived Topics
Drinking Water Fears After Chemical Spill In North Bay
What Are The Facts About (Bisphenol-A) / BPA, Water And Health Risks?
What Are Some Facts About Water? Over 100 Facts You May Not Know.

[/one_fifth_last]