News Posting
Vol.III
No.181
July 10
2012

Despite many successful water projects, billions of people still lack adequate water and sanitation

Save the Water™ does not represent nor endorse the postings herein or reliability of any advice, opinion, statement, or other information furnished by the author.

For your surfing
pleasure here
are some links in our revamped web site
Educational All Levels
Current Sponsors
Resources
Join Our Link Exchange
Help fund STW™ laboratory by shopping on line at our store

Become A Sponsor
To Donate A Gift
Please Contact Us



The material posted is
courtesy of
Michael Kelley
Colorado Independent
Troy Hooper
science20.com
Gale Rose
Pratt Tribune
upi.com/Business
Save the Water™
Water Research
Education Dept.
and is shared as
educational material only

Save the Water™
1st Annual
Internet
Sponsorship
Fundraiser
Campaign
June 1st
September 1st
2012
Water
Research
Crisis
Response
Humanitarian
Projects
Education
Daily News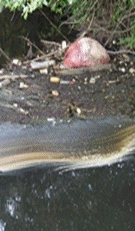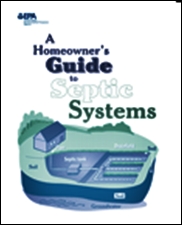 A Homeowner's Guide to Septic Systems:
free brochure
[PDF Format]– This 15-page booklet describes how a septic system works and what a homeowner can do to help the system treat their wastewater efficiently.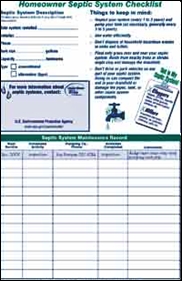 Free
education material
Homeowner Septic System Checklist
[PDF Format] – This worksheet allows homeowners to keep track of septic system inspections and maintenance. This checklist is included in the booklet above or may also be used separately.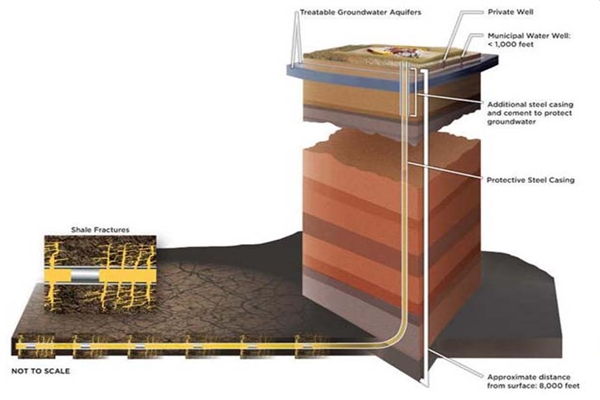 New Fracking Research:
Disputes a fundamental industry claim.
Michael Kelley | Jul. 10, 2012, 11:04 AM | 1,509 | 16
A primary claim of the hydraulic fracking industry is that deeply buried rock layers will always seal and contain the dangerous chemicals that are injected thousands of feet underground.
But a new study released in the Proceedings of the National Academy of Sciences concluded that fracking for natural gas under Marcellus Shale in Pennsylvania may lead to harmful gas or liquids flowing upward and contaminating drinking-water supplies.
The study found that salty, mineral-rich fluids deep beneath Pennsylvania's natural gas fields are seeping upward thousands of feet into drinking water supplies. Although it found no evidence of fracking chemicals doing the same, the findings suggest that there are paths that would let hazardous gas or fluids flow up after drilling:
"The biggest implication is the apparent presence of connections from deep underground to the surface," Robert Jackson, a biology professor at Duke University and one of the study's authors, told ProPublica. "It's a suggestion based on good evidence that there are places that may be more at risk."
The study supplements another recent study that used computer modeling to predict how fracking fluids would move over time and found that they could migrate toward drinking water supplies far more quickly than experts have previously predicted.
Critics of the study said that it doesn't prove that fracking fluids have traveled up to aquifers and argue that gas and water from fracking will flow into the well and not up through fissures that may exist.
Hydraulic fracking is a process in which water, sand and chemicals are injected into deep shale formations to crack the rock and free trapped gas.
The natural gas in Marcellus Shale, which stretches from New York to Tennessee and may hold enough gas to supply the U.S. for three years, has led to permits for more than 11,000 wells. The practice had been an economic boon for Pennsylvania and has helped set decade-low natural gas prices nationwide.
But there is growing evidence of the hazards of fracking. Last year some of the same Duke researchers published findings that methane contamination of drinking water accompanied fracking.
Researchers at the Colorado School of Public Health recently found that air pollution caused by hydraulic fracturing raises the risk of acute and chronic health problems for those living near natural gas drilling sites.
The oil and gas industry doesn't have to publicly disclose most of the chemicals it pumps into the ground, but we know the list contains several carcinogens. Even landfills have begun to reject fracking fluid waste.
The powers that be may know the risk of those chemicals being known as there is a new "doctor gag rule" law in Pennsylvania that provides doctors access to trade-secret chemicals used in natural gas drilling so that they can treat people who have been made sick but prohibits doctors from sharing that information with anyone, even other doctors.
No matter what science concludes, there is no doubt that the fracking industry has a powerful lobby to protect its interests. Read more: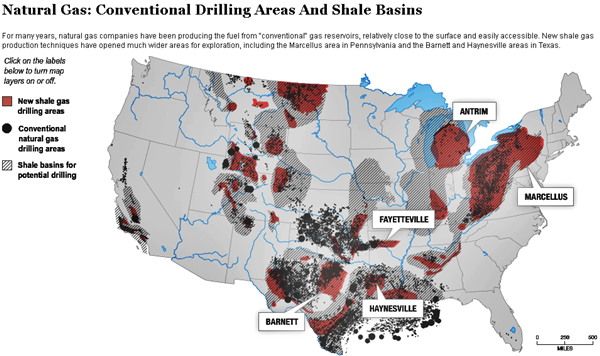 Even Landfills Don't Want Fracking Fluid Waste
Rob Wile | Jun. 18, 2012, 1:00 PM |469 |
o Kansas landfills near a fracking site have declined to take in the drilling fluid waste, citing a blanket ban on liquids that cannot be contained.
Gale Rose from The Pratt Tribune in Pratt, KS writes the Pratt County landfill rejected an unnamed drilling company's proposal after a nearby landfill with more advance control precautions, like a protective liner, also said no.
"If they (nearby Reno County) have concerns about it I definitely have concerns about it," Dean Staab, director of Environmental Services for Pratt County, told Rose.
The fluid is actually a mud, Rose reports. If it were to be delivered dry, the landfills would consider storing it, she said.
Meanwhile New Jersey last week voted to ban the transport of fracking wastewater into the state.
Assemblywoman Valerie Vainieri Huttle, a Democrat who's one of the measure's sponsors, said in a statement that allowing fracking waste to come into New Jersey is too risky for public health.
"Given the relative newness of this practice, the total damage inflicted during and after drilling is still unknown," Huttle said. "But the evidence is already mounting that fracking comes with serious environmental consequences."Read more: [/toggle]
New twist in fracking debate
upi.com/Business DURHAM, N.C., July 10 (UPI) -- A U.S. study found there may be some natural processes occurring with the contamination of water supplies in a shale play in Pennsylvania.
A study conducted by researchers at Duke University and California State Polytechnic University found natural processes were leading to some levels of contamination in drinking water wells and aquifers in northeastern Pennsylvania.
Pennsylvania hosts a portion of the Marcellus shale play, one of the largest sources of natural gas in the United States.
Shale natural gas extraction is controversial. There are concerns that some of the waste associated with the extraction methods could find their way into drinking water supplies.
Scientists found that salty water laced with certain chemicals like barium or compounds like methane were from natural pathways of contamination.
Robert Jackson, an ecologist at Duke University and one of the report's authors, said the mineral-rich fluids are seeping upwards through the shale layer.
He told National Public Radio scientists were working to figure out what was coming from shale gas extraction and what was from natural processes.
"They are a possible conduit for movement of salts or fracking chemicals or even gases up to the surface," he said. "But we just don't know how likely that is."
The study was published in the journal Proceedings of the National Academy of Sciences.
Recommended Stories
How to navigate STW ™ postings:
View monthly posting's calendar, become a subscriber or obtain RSS feed by going to the bottom index of this page.
Explanation of Index:
This Months Postings: Calendar on left displays articles and pages posted on a given day.
Current and Archived Postings: Click on the month you want to view. Most current article for the month will appear at top of screen.
RSS Links : Obtain your RSS feeds.
Subscribe: Subscribe to postings by entering your e-mail address and confirming your e-mail.
Supporting water research and the education program's growth of Save the Water™ is vital to our future generation's health, your funding is needed.