News Posting
Vol.III
No.185
July 12
2012
Despite many successful water projects, billions of people still lack adequate water and sanitation

Save the Water™ does not represent nor endorse the postings herein or reliability of any advice, opinion, statement, or other information furnished by the author.

For your surfing
pleasure here
are some links in our revamped web site
Educational All Levels
Current Sponsors
Resources
Join Our Link Exchange
Help fund STW™ laboratory by shopping on line at our store
Become A Sponsor
To Donate A Gift
Please Contact Us



The material posted is
courtesy of
Abrahm Lustgarten,
ProPublica
Save the Water™
Water Research
Education Dept.
and is shared as
educational material only

Save the Water™
1st Annual
Internet
Sponsorship
Fundraiser
Campaign
June 1st
September 1st
2012
Water
Research
Crisis
Response
Humanitarian
Projects
Education
Daily News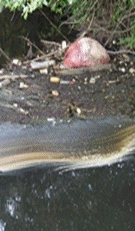 free brochure A Homeowner's Guide to Septic Systems:
[/one_fifth][four_fifth_last]
Fracking-Injection wells
Whiff of phenol spells trouble.
The stench of phenol was overpowering, wafting from mud taken from a layer of rock thousands of feet beneath southern Ohio.
It was 1989 and workers for the Aristech Chemical Corp. had begun drilling a disposal well for dangerous, phenol-laden waste from the company's acetone manufacturing plant in Haverhill.
But the phenol – a deadly chemical used in Aristech's processes that is known to cause internal burns, muscle spasms and organ failure – indicated that something might have gone wrong.
Environmental regulators suspected that the chemical had somehow drifted upward from the first two wells, travelling as much as 1,400 feet through the very rock expected to contain it.
If confirmed, their suspicions had broader implications: The type of disposal wells Aristech was using were among the most stringently regulated and monitored in the country.
To get permission for the new well — the first of its kind drilled after new national environmental rules went into effect — Aristech needed to prove to the Environmental Protection Agency that its waste would remain trapped for at least 10,000 years. The company had made that case for the two existing wells, using some of the most advanced computer modeling and the best geological science available at the time.
A leak would mean that even subject to the strictest regulations might not be as safe as scientists thought.
At first, Aristech's managers denied that any leak had occurred. In letters written to Ohio's Environmental Protection Agency, they said the pollution – still 4,000 feet below ground – could have been caused by other injection wells in the area, or by spills on the surface. They accused the state EPA of botching its investigation. The company even appealed to the agency's director to intercede, without success.
"Your close personal attention to this proceeding has become essential," Paul Kaplow, Aristech's environment and safety manager, wrote to Ohio's chief environmental official, Richard Shank, in July 1989. Kaplow said that Ohio's "lower-level" environmental regulators were acting in a way that was "wholly inappropriate."
Federal and state investigators turned the half-drilled well into a monitoring station to collect underground data, and took samples of rock from nearby to examine it for fractures that could have allowed waste to leak.
By the mid-1990s, investigators confirmed that waste had indeed migrated upwards from Aristech's older wells, probably through a network of small fractures in the rock. Scientists thought the pressure used to force waste deep into the wells had helped crack the rock and push the contaminants back up.
Their inquiry turned to the future: It had taken 23 years for the waste – leaking at a rate of 2.5 gallons a minute — to move 1,400 feet. Would the chemicals travel thousands of feet further and wind up in drinking water supplies? How long would that take? More than 1.4 billion gallons of chemicals were dissipating beneath the site.
For another decade, the EPA and the state of Ohio studied the site for signs that the waste was still on the move. During that time, the concentration of the contaminants increased in the deep monitoring well, according to Ohio records obtained by ProPublica. Pressure readings taken in that well continued to increase, another sign that the force of injection could still be pushing the waste upward, even after injections into the two original wells ceased in 1996.
Contaminants also began to appear in a shallow drinking water monitoring well drilled to 80 feet below the surface: chloride, barium, iron. Ohio officials wondered whether these compounds, which occur naturally but far beneath the surface, also resulted from the changes deep underground.
Despite the concerns, in March 2005, Aristech petitioned for the investigation, and the wells, to be closed. Years of testing and sampling proved the contaminants could never be a risk to people, the company argued.
Ohio's regulators weren't ready to budge. Under a 1996 compliance agreement, regulators required Aristech to test the monitoring wells and provide the results to the state to demonstrate that the conditions were stable. According to correspondence with state officials, however, Aristech often fell behind on tests or failed to deliver the results to the state.
In May 2005, state records show, one of the lead regulators learned that a near-surface water sample taken by Aristech the previous December had tested positive for phenol, the same deadly contaminant in the injection wells.
"Turns out there was a positive hit for phenols in the USDW well," Jess Stottsberry wrote to a colleague.
According to Stottsberry's emails, the company had delayed turning the data over to the state so that it could re-sample the well.
The second round, Stottsberry wrote, came back clean. But the circumstances were puzzling: Aristech had waited more than two months before re-sampling the well, Stottsberry learned, and when it did, it used a different lab to test the results. It was another 10 weeks before that data was shared with Ohio's EPA.
"Why did they change labs?" Stottsberry asked in a May 12, 2005 email to a colleague. "Not happy."
Aristech was bought by Sunoco in 2001 then sold to Haverhill Chemicals in 2011. A Sunoco spokesman said he could not answer questions about the waste well issue because the employees involved no longer worked for the company.
Stottsberry confirmed the email's authenticity, but Ohio EPA would not allow him to be interviewed by ProPublica.
The test results in question — among the most significant documents in the entire investigation — are missing. They were not among roughly 40,000 pages of records about the case Ohio provided to ProPublica. State officials said the pages had been lost or destroyed because of a shortage of storage space.
On the same day as Stottsberry's email questioning the re-sampling, Ohio's chief drinking and groundwater official, Michael Baker, sent a letter to Aristech management stating that there was not enough evidence to support closing the case.
"The increasing concentrations of waste parameters in Rose Run (the geological formation above the injection point) would suggest that upward migration of waste is continuing," he wrote. Even after a decade of data-gathering, he wrote, "There is no evidence to support" the idea that the pollution was contained and that the chemicals would not wind up in drinking water.
Yet, just six weeks later, after meeting in person with Aristech executives in Columbus, Ohio regulators closed the case.
Baker – who is now Ohio EPA's director — said he now believes the sample detecting phenol was a mistake, and says he no longer believes that underground migration is continuing.
"They quite conclusively convinced us that there was no substantial risk" to the underground source of drinking water, he said in an interview.
[toggle title="Help our mission" height="auto"]
How to navigate STW ™ postings:
View monthly posting's calendar, become a subscriber or obtain RSS feed by going to the bottom index of this page.
Explanation of Index:
This Months Postings: Calendar on left displays articles and pages posted on a given day.
Current and Archived Postings: Click on the month you want to view. Most current article for the month will appear at top of screen.
RSS Links : Obtain your RSS feeds.
Subscribe: Subscribe to postings by entering your e-mail address and confirming your e-mail.
Supporting water research and the education program's growth of Save the Water™ is vital to our future generation's health, your funding is needed.
[/four_fifth_last] [/four_fifth] [one_fifth_last]
Topic Categories
Petroleum and Fracking

Water & Your Health
Fracking
What are the ten scariest chemicals used in fracking?
Drinking Water Contamination
Drinking water contamination: Tap water disinfectants linked to birth defects.
Camp Lejeune toxic water investigation. The families and protectors of the United States health in jeopardy .
India,West Mambalam: Overflowing sewage remains a perennial problem
Good News
Bio filters from tree fungi. Students research synthetic variant enzymes that can break down estrogen
Education Program
What are some bottle water facts? [Illustrated ]
Illustrated water cycle: Marine debris bulletin: Identifying high pressure "gas cylinders from Japan debris"
Archived Topics
Drinking Water Fears After Chemical Spill In North Bay

[/one_fifth_last]