News Posting
Vol.III
No.197
July 20
2012
Despite many successful water projects, billions of people still lack adequate water and sanitation
Save the Water™ does not represent nor endorse the postings herein or reliability of any advice, opinion, statement, or other information furnished by the author.


For your surfing
pleasure here
are some links in our revamped web site
Educational All Levels
Current Sponsors
Resources
Join Our Link Exchange
Help fund STW™ laboratory by shopping on line at our store
Become A Sponsor
To Donate A Gift
Please Contact Us


The material posted is
courtesy of
Save the Water™
Water Research
Education Dept.
and is shared as
educational material only
Save the Water™ 1st Annual
Internet
Sponsorship
Fundraiser
Campaign
June 1st
September 1st
2012
Water
Research
Crisis
Response
Humanitarian
Projects
Education
Daily News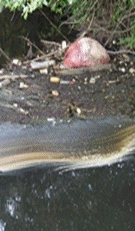 A Homeowner's Guide to Septic Systems:free brochure
[PDF Format]– This 15-page booklet describes how a septic system works and what a homeowner can do to help the system treat their wastewater efficiently.
Free education material
Homeowner Septic System Checklist
[PDF Format] – This worksheet allows homeowners to keep track of septic system inspections and maintenance. This checklist is included in the booklet above or may also be used separately.
[/one_fifth][four_fifth_last]
Water pollution news: Chemical contamination of our drinking water.
[justify]From Did you know? Chemical Facts on
www.savethewater.org
This is a partial list of the chemicals you may expect to find in your drinking water. This is the Priority Pollutants List from the EPA. STW™ suspects that since there are 80,000 to 100,000 chemicals in commercial use in the U.S. and worldwide, that there are thousands more chemicals in our water that we don't even know are there or test for. Since this is the group of chemicals that the E.P.A. mandates to have certain limits, the other 99,800 have no limits at all and can be legally in our drinking water in any amount.
REGULATIONS|Federal Regulatory Program Lists
List: Priority Pollutants (Clean Water Act)
Description
[justify]The federal Clean Water Act (CWA), an amendment to the federal Water Pollution Control Act of 1972, establishes the basic structure for regulating discharges of pollutants into the waters of the United States. Section 307 defines a list of priority pollutants for which the U.S. EPA must establish ambient water- quality criteria (the basis of state water-quality standards) and effluent limitations (rules controlling environmental releases from specific industrial categories based on the "best available technology economically achievable").[/justify] [justify]The initial list of priority pollutants was based on a 1977 consent decree that settled a legal challenge to the U.S. EPA's program for controlling hazardous pollutants. A relatively small number of revisions to the list have been made by the U.S. EPA administrator since 1977. Decisions to expand the list must take into account the toxicity, persistence, and degradability of the pollutant; the potential presence and the importance of affected organisms in any waters; and the nature and extent of the effect of the toxic pollutant on such organisms.[/justify]
Reference
EPA, Office of Water. Water Quality Standards Database.
http://oaspub.epa.gov/wqsdatabase/wqsi_epa_criteria.rep_parameter
[one_half]List of Chemicals

ACENAPHTHENE
ACENAPHTHYLENE
ACROLEIN
ACRYLONITRILE
ALDRIN
ALPHA-ENDOSULFAN
ALPHA-LINDANE
ANTHRACENE
ANTIMONY
AROCLOR 1016
AROCLOR 1221
AROCLOR 1232
AROCLOR 1242
AROCLOR 1248
AROCLOR 1254
AROCLOR 1260
ARSENIC
ASBESTOS (FRIABLE)
BENZ(A)ANTHRACENE
BENZENE
BENZIDINE
BENZO(A)PYRENE
BENZO(B)FLUORANTHENE
BENZO(GHI)PERYLENE
BENZO(K)FLUORANTHENE
BENZYL BUTYL PHTHALATE
BERYLLIUM
BETA-ENDOSULFAN
BETA-LINDANE
BIS(2-CHLORO-1-METHYLETHYL) ETHER
BIS(2-CHLOROETHOXY)METHANE
BIS(2-CHLOROETHYL) ETHER
BIS(2-CHLOROISOPROPYL) ETHER
BIS(2-ETHYLHEXYL)PHTHALATE
BIS(CHLOROMETHYL) ETHER
4-BROMOPHENYL PHENYL ETHER
CADMIUM
CAMPHECHLOR
CARBON TETRACHLORIDE
4-CHLOR-M-CRESOL
CHLORDANE
CHLOROBENZENE
CHLORODIBROMOMETHANE
CHLOROETHANE
2-CHLOROETHYL VINYL ETHER
CHLOROFORM
CHLOROMETHANE
2-CHLORONAPHTHALENE
2-CHLOROPHENOL
4-CHLOROPHENYL PHENYL ETHER
CHROMIUM
CHRYSENE
COPPER
CYANIDE
DDD
DDE
DDT
DELTA-LINDANE
DI-N-OCTYL PHTHALATE
DI-N-PROPYLNITROSAMINE
DIBENZ(A,H)ANTHRACENE
1,2-DICHLOROETHANE
[/one_half] [one_half_last] List of Chemicals

1,1-DICHLOROETHANE
1,1-DICHLOROETHYLENE
DICHLOROMETHANE
2,4-DICHLOROPHENOL
1,2-DICHLOROPROPANE
1,3-DICHLOROPROPENE (MIXED ISOMERS)
DIELDRIN
DIETHYL PHTHALATE
DIMETHYL PHTHALATE
2,4-DIMETHYLPHENOL
4,6-DINITRO-O-CRESOL
2,4-DINITROPHENOL
2,4-DINITROTOLUENE
2,6-DINITROTOLUENE
1,2-DIPHENYLHYDRAZINE
ENDOSULFAN SULFATE
ENDRIN
ENDRIN ALDEHYDE
ETHYLBENZENE
FLUORANTHENE
FLUORENE
GAMMA-LINDANE
HEPTACHLOR
HEPTACHLOR EPOXIDE
HEXACHLORO-1,3-BUTADIENE
HEXACHLOROBENZENE
HEXACHLOROCYCLOPENTADIENE
HEXACHLOROETHANE
INDENO(1,2,3-CD)PYRENE
ISOPHORONE
LEAD
MERCURY
METHANAMINE, N-METHYL-N-NITROSO
METHYL BROMIDE
N-NITROSODIPHENYLAMINE
NAPHTHALENE
NICKEL
NITROBENZENE
4-NITROPHENOL
2-NITROPHENOL
PENTACHLOROPHENOL
PHENANTHRENE
PHENOL
PYRENE
SELENIUM
SILVER
2,3,7,8-TETRACHLORODIBENZO-P-DIOXIN (TCDD)
1,1,2,2-TETRACHLOROETHANE
TETRACHLOROETHYLENE
2,3,4,6-TETRACHLOROPHENOL
THALLIUM
TOLUENE
1,2-TRANS-DICHLOROETHYLENE
TRIBROMOMETHANE
1,2,4-TRICHLOROBENZENE
1,1,2-TRICHLOROETHANE
1,1,1-TRICHLOROETHANE
TRICHLOROETHYLENE
2,4,6-TRICHLOROPHENOL
VINYL CHLORIDE
ZINC
[/one_half_last]



[justify]The pollution of our water resources can have serious and wide-ranging effects on the environment and human health. The immediate effects of water pollution can be seen in water bodies and the animal and plant life that inhabits them. Pollution poisons and deforms fish and other animals, unbalances ecosystems and causes a reduction in biodiversity. Ultimately, these effects take their toll on human life. Drinking water sources become contaminated, causing sickness and disease. Pollutants accumulate in food, making it dangerous or inedible. The presence of these toxic substances in our food and water can also can lead to reproductive problems and neurological disorders. EPA studies and monitors the effects of water pollution and uses this information to set healthy emissions standards and enforce environmental regulations. [/justify]
How to navigate STW ™ postings:
View monthly posting's calendar, become a subscriber or obtain RSS feed by going to the bottom index of this page.
Explanation of Index:
This Months Postings: Calendar on left displays articles and pages posted on a given day.
Current and Archived Postings: Click on the month you want to view. Most current article for the month will appear at top of screen.
RSS Links : Obtain your RSS feeds.
Subscribe: Subscribe to postings by entering your e-mail address and confirming your e-mail.
Help Save the Water™ – click here.
Water news archives. Table of contents – 150 articles – April~July 2012
Supporting water research and the education program's growth of Save the Water™ is vital to our future generation's health, your funding is needed.
[/four_fifth_last] [/four_fifth] [one_fifth_last]
Topic Categories
Petroleum and Fracking
Water & Your Health
Fracking
What are the ten scariest chemicals used in fracking?
Drinking Water Contamination
Drinking water contamination: Tap water disinfectants linked to birth defects.
Camp Lejeune toxic water investigation. The families and protectors of the United States health in jeopardy .
India,West Mambalam: Overflowing sewage remains a perennial problem
Good News
Bio filters from tree fungi. Students research synthetic variant enzymes that can break down estrogen
Education Program
Illustrated water cycle: Marine debris bulletin: Identifying high pressure "gas cylinders from Japan debris"
Archived Topics
Drinking Water Fears After Chemical Spill In North Bay

[/one_fifth_last]
%%wppa%%