News Posting
Vol.III
No.196
July 20
2012
Despite many successful water projects, billions of people still lack adequate water and sanitation
Save the Water™ does not represent nor endorse the postings herein or reliability of any advice, opinion, statement, or other information furnished by the author.


For your surfing
pleasure here
are some links in our revamped web site
Educational All Levels
Current Sponsors
Resources
Join Our Link Exchange
Help fund STW™ laboratory by shopping on line at our store
Become A Sponsor
To Donate A Gift
Please Contact Us


The material posted is
courtesy of
huffingtonpost.co.uk
Press Association
www.sciencedaily.com
Save the Water™
Water Research
Education Dept.
and is shared as
educational material only
Save the Water™ 1st Annual
Internet
Sponsorship
Fundraiser
Campaign
June 1st
September 1st
2012
Water
Research
Crisis
Response
Humanitarian
Projects
Education
Daily News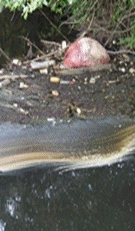 A Homeowner's Guide to Septic Systems:free brochure
[PDF Format]– This 15-page booklet describes how a septic system works and what a homeowner can do to help the system treat their wastewater efficiently.
Free education material
Homeowner Septic System Checklist
[PDF Format] – This worksheet allows homeowners to keep track of septic system inspections and maintenance. This checklist is included in the booklet above or may also be used separately.
[/one_fifth][four_fifth_last]
Deepwater Horizon Disaster: BP nearing billion pound settlement with US authorities.
Posted: 15/07/2012 16:38 / huffingtonpost.co.uk / Press Association
Oil giant BP is reportedly nearing a £7.4 billion settlement with US authorities as it seeks to draw a line under the Deepwater Horizon disaster.
The group hopes to unveil a deal with the US Department of Justice by September that would resolve all criminal and civil penalties, removing the spectre of a lengthy and costly legal battle, according to The Sunday Times. It has already provided 37 billion US dollars (£23.8 billion) to cover many of the costs following the disaster, which killed 11 workers in April 2010 and unleashed the biggest oil spill in American history.
But this figure includes just 3.5 billion (£2.2 billion) to cover charges under the Clean Water Act, which could rise to up to 17.5 billion US dollars (£11.2 billion) if BP is found grossly negligent. It is thought BP is looking for a "grand settlement" of 15 billion US dollars covering Clean Water Act fines plus potential criminal charges and other damages.
That would mean it has to find a further 11.5 billion US dollars (£7.4 billion).
The Obama administration, which is keen to use the settlement as a potential vote winner ahead of the presidential election, is understood to be pushing for 25 billion US dollars (£16 billion) but both sides are thought keen to reach an agreement. A deal would be seen as a coup for chief executive Bob Dudley, who is under pressure to revive the company's fortunes. Its shares are still a third lower than before the disaster.
BP is aiming to sell up to 14 billion US dollars (£9 billion) in assets by the end of this year to complete its money raising programme.
It's been more than two years since one of the worst environmental disasters in US history. The images from the oil spill capture the horror of the event: take a look at 35 photos that will bring back memories at bottom of these articles.
Related News On Huffington Post:
Shell Offshore Drilling Challenge Rejected By Federal Appeals Court
ATLANTA (AP) — A federal appeals court has rejected arguments by a coalition of environmental groups, who maintain that U.S. regulators failed to thoroughly review…
Tsunami debris fears spark cleanup in U.S. states
Government agencies in Washington and Oregon are ramping up efforts to clean beaches littered with marine debris, as material washed out to sea during last…
BP Oil Spill Criminal Investigation May Ensnare Executives In Cover-Up
On April 25, 2010, three days after the Deepwater Horizon rig sank in the Gulf of Mexico, Doug Suttles, a senior BP executive, told reporters…
BP Bosses Confronted By Environment Protesters Over Gulf Of Mexico Disaster
BP's top bosses contended with screaming environmental protesters, a backlash on executive pay and more anger over the company's record in the Gulf of Mexico…
Science News
… from universities, journals, and other research organizations
Water Environmental Disaster news: Oil from Deepwater Horizon disaster entered food chain in the Gulf of Mexico
ScienceDaily (Mar. 20, 2012) — Since the explosion on the BP Deepwater Horizon drilling rig in the Gulf of Mexico on April 20, 2010, scientists have been working to understand the impact that this disaster has had on the environment. For months, crude oil gushed into the water at a rate of approximately 53,000 barrels per day before the well was capped on July 15, 2010. A new study confirms that oil from the Macondo well made it into the ocean's food chain through the tiniest of organisms, zooplankton.
[one_half]
See Also:
[/one_half] Reference
[one_half_last]
Tiny drifting animals in the ocean, zooplanktons are useful to track oil-derived pollution. They serve as food for baby fish and shrimp and act as conduits for the movement of oil contamination and pollutants into the food chain. The study confirms that not only did oil affect the ecosystem in the Gulf during the blowout, but it was still entering the food web after the well was capped.
Oil, which is a complex mixture of hydrocarbons and other chemicals, contains polycyclic aromatic hydrocarbons (PAHs), which can be used to fingerprint oil and determine its provenance. The researchers were able to identify the signature unique to the Deep Water Horizon well in the Gulf of Mexico.
"Our research helped to determine a 'fingerprint' of the Deepwater Horizon spill — something that other researchers interested the spill may be able to use," said Dr. Siddhartha Mitra of Eastern Carolina University. "Furthermore, our work demonstrated that zooplankton in the Northern Gulf of Mexico accumulated toxic compounds derived from the Macondo well."
The team's research indicates that the fingerprint of the Deepwater Horizon oil spill could be found in some zooplankton in the Gulf of Mexico ecosystem at low levels, as much as a month after the leaking wellhead was capped. In addition, the extent of the contamination seemed to be patchy. Some zooplankton at certain locations far removed from the spill showed evidence of contamination, whereas zooplankton in other locations, sometimes near the spill, showed lower indications of exposure to the oil-derived pollutants.
"Traces of oil in the zooplankton prove that they had contact with the oil and the likelihood that oil compounds may be working their way up the food chain," said Dr. Michael Roman of the University of Maryland Center for Environmental Science.
The study was led by East Carolina University with researchers from the University of Maryland Center for Environmental Science, Oregon State University, Georgia Institute of Technology, and U.S. Geological Survey. The paper, "Macondo-1 well oil-derived polycyclic aromatic hydrocarbons in mesozooplankton from the northern Gulf of Mexico," was published in the February issue of Geographical Research Letters.
Related Stories
---
Deepwater Horizon Disaster Could Have Billion Dollar Impact
(Feb. 17, 2012) — The Deepwater Horizon oil spill in the Gulf of Mexico in April 2010 will have a large economic impact on the US Gulf fisheries. A new study says that over seven years this oil spill could have a … read more
Where Has All the Gulf Spill Oil Gone? (Feb. 1, 2011) — Many questions remain about the fate and environmental impact of the marine oil caused by the massive spill in the Gulf of Mexico from the Deepwater Horizon oil spill offshore drilling read more
Devastating Psychological Effects of BP Gulf Disaster Explored (Aug. 30, 2010) — Anger, depression and helplessness are the main psychological responses being seen in response to the catastrophic Deepwater Horizon oil spill in the Gulf of Mexico, and they are likely to have read more
Gulf of Mexico Deepwater Oil Plume Studied in Great Depths (Aug. 26, 2010) — A new technology — GeoChip — played a critical role in an intensive study of the dispersed oil plume that formed at a depth between 3,600 and 4,000 feet some 10 miles from BP's Deepwater Horizon … > read more
Deep Plumes of Oil Could Cause Dead Zones in the Gulf (Aug. 20, 2010) — A new simulation of oil and methane leaked into the Gulf of Mexico suggests that deep hypoxic zones or "dead zones" could form near the source of the pollution. The research investigates five … Environmental Disaster read more
Story Source:
The above story Water Environmental Disaster news: Oil from Deepwater Horizon Disaster Entered Food Chain in the Gulf of Mexico is reprinted from materials provided by University of Maryland Center for Environmental Science.
Note: Materials may be edited for content and length. For further information, please contact the source cited above.
[toggle title=" Save the Water™ Visits the Horizon Oil Spill
" height="auto"]
After submitting various Save the Water™ (STW™) proposals to BP and the U.S. Coast Guard, Frank Ramos, president and CEO of STW™ and Pedro Maza, a volunteer, traveled to Louisiana and the panhandle of Florida to see firsthand the situation on the ground at the spill.
The trip was made with the intention of making contacts, visiting the BP Command Center in Houma, La., and taking pictures of the affected area. Communication in the area was not productive, since it seems the local news is not covering the disaster in detail. The people we talked with had very little information regarding the spill and at times the information supplied was not accurate.
Attempts were made to speak with Coast Guard personnel in restaurants and other places we encountered them, but the response was that no information would be given and that we should contact the Coast Guard Command Center.
At the gate of the BP Command Center we were stopped by security and given a printed sheet of paper with phone numbers to contact. When I called from my cell phone (STW™ cell phone) the operator who answered the phone knew who I was and that the number was registered to STW™. She also knew that we had filled out a form with BP offering our services. She responded that BP would contact us if they needed our services.
The oiled beaches were closed by local police and no access was possible. Beaches that had already been cleaned of oil were open and we were able to take some pictures of personnel decontamination stations and some residual oil left behind. Evidence of heavy oiling of the area was observed by the number of 40' dumpsters located along the main road of Grand Isle. These dumpsters were covered and secured so that we could not look inside.
We traveled to the very tip of Grand Isle, to the Grand Isle State Park and paid $1 per person to enter the park. No one was on the beach but us and two fishermen on the pier. We were able to go out on the pier and the observation tower and take pictures of an area that had been previously oiled and cleaned. It was obvious that heavy oil had reached the beach by the number of clean-up stations and the staging of a large BP operation center. While taking pictures there we were approached by a BP employee who was returning with a crew, and he informed us that BP did not want pictures taken of their operations. Later while talking to the locals, we were informed that there is a $10,000 fine per picture being assessed to violators.
On the return trip, we stopped at Destin and Pensacola Beach and there were people on the beaches but not as many as would be in the peak of the season. A clean-up crew of about a dozen was taking turns walking the beach in hazard protection suits looking for tar balls. We followed closely for about an hour to see if any were found.There were no tar balls on the beach.
The extensive use of oil dispersant has caused most of the oil to drop to the bottom of the Gulf killing everything at the bottom which is the beginning of the food chain. It would have been less harmful to the ecosystems if the oil would have been collected from the surface or the shore; but for BP, out of sight means out of mind, less expense, and less bad publicity.
In conclusion, our trip turned out to be different than what we expected in that BP and the government are making sure that only the information they want gets out to the public. I felt as if the people of the area were under fear of huge fines if intervening or getting near anything that had to do with the spill.[/toggle]
[toggle title=" STW™ Bioremediation White Paper" height="auto"]
The potential for bioremedial activities of microorganisms in polluted marine sediments is the fundamental approach that must be considered to cost effectively restore the marine ecosystem. The Horizon oil spill is a disaster that could be greatly mitigated with the proper use of bioremediation techniques. The ocean and coastal areas are excellent arenas for the use of bioremediation. Trillions of hungry, gluttonous microbes can economically devour the contamination in the beaches and marches if the proper conditions are maintained after the addition of effective acclimated microorganisms.
Microorganisms specifically acclimated to degrade crude oil breaks down the carbon chains and use it as food until the contaminant is totally eliminated; when the food source is finished, the microbes die. Bioremediation has been shown to be effective in both the Exxon Valdez spill and the Gulf War cleanup [a]. Application of bioremediation and effective treatment methods are well documented in the literature.
Chemical analysis before, during, and after application of bioremediation techniques are required to monitor the removal of toxins. Total petroleum hydrocarbons (TPH), and concentrations of selected polynuclear aromatic hydrocarbons (PAHs) are used for technical and practical reasons:
(1) The simple gravimetric measurement of TPH gives an estimate of all hydrocarbon compounds that may comprise residual oil. This method also includes the co-extraction of material that is not derived from petroleum such: as plant lipid material and waxes. At higher concentrations, the influence of non-petroleum products is not significant.
(2) The measurement of PAHs is singled out as a class of compounds of concern because they have been linked to acute and chronic toxicological effects. The distribution of individual PAH compounds gives insight into oil weathering or biologically mediated transformation. Quantitative measurement of PAHs is performed by gas chromatography and mass spectrometry (GC/MS). The results of the PAHs analysis can be used by both the biology team and the geology team for information on weathering, source fingerprinting, and persistence. Samples of both sediments and bio-tissue extractions are indicators of PAHs contamination. Detailed chemical analysis is required to confirm the presence of oil and differentiate it among the types of hydrocarbons detected in a monitoring study. Aromatic hydrocarbons are useful in differentiating crude petroleum from combustion byproducts. For instance, crude oil is characterized by PAHs composed primarily of 1-, 2-, and 3- ring aromatic compounds while PAHs compounds resulting from incomplete combustion are characterized by 3-, 4-, and 5- ring aromatic compounds. The ability of distinguishing between background aromatic hydrocarbons derived from natural events, such as fires, and residual oil pollution is achieved through the sensitivity permitted by GC/MS. The following list represents target compounds that should be assessed using GC/MS.
[one_half] alkanes
(nC-10 through nC-31)
decalin
C-1 decalin
C-2 decalin
C-3 decalin
naphthalene
C-1 naphthalenes
C-2 naphthalene
C-3 naphthalenes
C-4 naphthalenes
fluorene
C-1 fluorenes
C-2 fluorenes
C-3 fluorenes
dibenzothiophene
C-1 dibenzothiophenes
C-2 dibenzothiophenes
C-3 dibenzothiophenesphenanthrene
C-1 phenanthrenes
C-2 phenanthrenes
C-3 phenanthrenes
[/one_half] [one_half_last] naphthobenzothiophene
C-1 naphthobenzothiophenes
C-2 naphthobenzothiophenes
C-3 naphthobenzothiophenes
fluoranthrene/pyrene
C-1 pyrenes
C-2 pyrenes
chrysene
C-1 chrysenes
C-2 chrysenes
benzo(b)fluoranthene
benzo(k)fluoranthene
benzo(e)pyrene
benzo(a)pyrene
perylene
indeno(1,2,3-cd)pyrene
dibenzo(a,h)anthracene
benzo(g,h,i)perylene
hopanes (191 family)
sterenes (217 family)
[/one_half_last]
Processes which affect the fate of oil released into an aquatic environment include: evaporation, dissolution, emulsification, absorption, photochemical, and microbial action. The rate at which these processes occur is controlled by the chemical composition and physical characteristics of the oil and the presence or absence of sufficient microorganisms along with the proper conditions for bioremediation to occur. Reduction in costs up to 90% can be achieved without great disruption of the natural habitat. 60% faster recovery of the bio-systems can be expected compared to conventional methods. All attempts should be made, if possible, to guard from damage or disruption of the natural habitat on beaches and marches during the initial coarse removal of heavy oil contamination. Ecosystems physically disrupted have delayed recoveries. Preliminary feasibility studies are usually not necessary unless the product has not been previously tested for efficacy. Products exist in the market which contains surfactants in addition to microbes that facilitate the dissolution of the oil from the substrate making it more available for the microbes to consume. In situ bioremediation studies are easily implemented on a contaminated beach and yield PAHs analysis results in a short period of time. The PAHs values, before and after biological treatment, can be compared to an adjacent untreated (control) area of the beach. These in situ studies have real visual and scientific verifiable impact on the benefits of bioremediation as a valuable tool to restore ecosystems after disasters such as the Horizon Oil spill.
© Frank Ramos, Save the Water, Inc.
[a] N. M. Fayad, et al., Effectiveness of a Bioremediation Product in Degrading the Oil Spilled in the 1991 Arabian Gulf War, 49 Bull. Environ. Contam. Toxicol. 787 (1992); P. H. Pritchard, et al., Oil Spill Bioremediation: Experiences, Lessons and Results from the Exxon Valdes Oil Spill in Alaska, 3 Biodeg. 15 (1992).
[b] NOAA Technical Memorandum NOS ORCA 114, 1997, Integrating Physical and Biological Studies of Recovery from the Exxon Valdez Oil Spill.
[/toggle] [toggle title=" STW™ US Coast Guard White Paper
" height="auto"]
STW™ US Coast Guard White Paper
Save the Water™, Inc. POC: Frank Ramos (Contracts/Technical)
500 S.W. 69 Terrace frankramos@savethewater.org
Pembroke Pines, Fl 33023 Telephone: (786) 417-7000
Oil Spill Damage Assessment and Restoration – Technical Proposal HSCG32-10-R-R00019
Section A: Technical Approach – During an oil spill and subsequent reclamation of bio systems, detailed chemical analysis is essential to respond to questions that will arise. Source, toxicity, persistence in the environment, product characteristics initially and after weathering, etc., are a few of the questions that must be answered to track surface restoration technologies.
Chemistry is an important component of the activities that the Save the Water™ (STW™) Laboratory is engaged in to fulfill its mission to conduct water research to identify toxic chemicals harmful to humans, animals and the environment and to find methods to eliminate the toxins and improve the quality of water. Chemical analysis of the oil entering the environment and its many chemical transformations through reaction with man-made treatments and biological degradation dictates that a thorough chemical study be conducted using the latest techniques in analytical chemistry. In many cases, measurements can be made to the parts per trillion ranges which are very helpful in identifying toxins in bio tissues.
STW™ proposes to use gas chromatography and mass spectrometry (GC/MS), which is the ideal equipment for detecting and characterizing polycyclic aromatic hydrocarbons (PAH). Crude oil contains a significant amount of PAHs which are considered carcinogenic, mutagenic, and teratogenic. In addition, our laboratory is equipped with inductively coupled plasma (ICP), high-performance liquid chromatography (HPLC), and the scientific personnel required. The STW™ Laboratory will be able to perform tests on oil and its derivatives on beach substrate, contaminated water, and bio-flesh extractions to very sensitive levels.
The local economy of the affected area will suffer the lasting effects of PAH contamination.
Decades later, after the horrifying effects of birds covered with oil are forgotten, the PAHs below the surface of the mangroves and the beach will be affecting the food chain of microorganisms and the economic development of the area. The service provided by the STW™ PAH tracing study will help all coastal areas in assessing the risks associated with an oil spill and its economic impact. STW™ proposes to study both the physical and biological changes in sites that were contaminated with petroleum and subsequently treated during cleanup. The study will focus on two specific purposes; 1) to evaluate the effects of both oil and clean up on the physical and biological recovery of the shorelines, and 2) evaluation of the physical substrate or other habitat characteristics that will be appropriate for biological communities' recovery.
A multidisciplinary approach is required rather than a series of isolated studies. Chemical sampling is an integral part of geomorphological and biological studies constitute the major components of the monitoring effort. Thus this study will link research findings from all three disciplines.
The objective of this study is to monitor the persistence of crude petroleum contamination from the Horizon Deep Water Spill, to characterize the chemical composition of oil residues, and to provide information for mapping the degree and distribution of shoreline contamination.
Different shoreline types are affected differently by oil spills and basic questions arise which include:
• How long will the oil that penetrated into the beach substrate persist in the environment?
• How long will it take shorelines modified by washing or berm relocation to return to their original physical configurations?
• What improvements can be made on our understanding concerning which shorelines are more sensitive to petroleum contamination and/or treatment effects?
The type of crude petroleum spilled greatly affects its physical behavior, persistence, fate, and effects on biological communities. As a result, chemical analysis of oil residues is critical to understanding both the fate and the effects of spilled petroleum in the environment. It is also important to track how the oil changes as it weathers over space and time. For example, emulsified oil that strands on shore has very different physical properties and behavior, compared to fresh liquid oil. Fresh oil residues are more amiable to biodegradation than emulsified oil.
A similar study was performed after the Exxon Valdez Oil Spill in 1989. We hope that a cooperative effort can be established to the advantage of the environment and knowledge of the impact for science and STW™. Save the Water™ is a nonprofit organization located in Southeast Florida with easy access to the affected areas.
Section B: Rough Order of Magnitude (ROM) Cost
Start up costs: $52,000.00. Initial mobilization, transportation, and lodging for on the ground personnel, sampling, supplies, managerial costs, miscellaneous.
Per month costs to operate: $97,000.00 (includes Scientists, Technicians, Research assistants, Accountant, Management, Equipment leases, Supplies, Overhead)
[/toggle]
How to navigate STW ™ postings:
View monthly posting's calendar, become a subscriber or obtain RSS feed by going to the bottom index of this page.
Explanation of Index:
This Months Postings: Calendar on left displays articles and pages posted on a given day.
Current and Archived Postings: Click on the month you want to view. Most current article for the month will appear at top of screen.
RSS Links : Obtain your RSS feeds.
Subscribe: Subscribe to postings by entering your e-mail address and confirming your e-mail.
Help Save the Water™ – click here.
Water news archives. Table of contents – 150 articles – April~July 2012
Supporting water research and the education program's growth of Save the Water™ is vital to our future generation's health, your funding is needed.
[/four_fifth_last] [/four_fifth] [one_fifth_last]
Topic Categories
Petroleum and Fracking
Water & Your Health
Fracking
What are the ten scariest chemicals used in fracking?
Drinking Water Contamination
Drinking water contamination: Tap water disinfectants linked to birth defects.
Camp Lejeune toxic water investigation. The families and protectors of the United States health in jeopardy .
India,West Mambalam: Overflowing sewage remains a perennial problem
Good News
Bio filters from tree fungi. Students research synthetic variant enzymes that can break down estrogen
Education Program
Illustrated water cycle: Marine debris bulletin: Identifying high pressure "gas cylinders from Japan debris"
Archived Topics
Drinking Water Fears After Chemical Spill In North Bay

[/one_fifth_last]
%%wppa%%