News Brief
Vol.III
No.202
July 23
2012

The material posted is
courtesy of
Syed Shoaib
Postnoon
Save the Water™
Water Research
Education Dept.
and is shared as
educational material only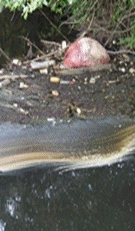 [/one_fifth][four_fifth_last]
Global water crisis: Groundwater levels of Hyderabad – water table has depleted.
If anything, the recent good rains have given us the leeway to introspect the grim water situation in the city. It is during the lull of a disease that one can look for a long-term cure for it. At its peak, one can only treat its symptoms.
A study of hydrographs indicates that over the years, the water table has depleted in many places like Bowenpally, Aghapura, Erragadda, Basheerbagh, Langer Houz, Jubilee Hills, Begumpet, Koti, West Marredpally, Gudimalkapur, Musheerabad, Sanathnagar and Madhapur. This was presented last week by Dr PD Sridevi, principal Investigator of National Geophysical Research Institute (NGRI) at a workshop organised by Joint Action for Water (JAW), Chethana Society and other civic societies.
'Groundwater in Hyderabad: Issues of Access and Regulation,' focused on the fact that groundwater is being exploited through bore-wells from depths ranging up to 300 metres so much so that in the pre-monsoon, water level was plummeting between 5 to 20 metres below ground level.
Hyderabad and its surrounding areas like Shamshabad, Shamirpet, Medchal and Keesara came under the Over Exploited category as per the AP Ground Water Department's 2010 report. Metals like cadmium and nickel have also been detected beyond permissible levels in the groundwater of Katedan, Nacharam, Jeedimetla and Patancheru industrial areas.
Dr D Narasimha Reddy of Chethana Society requests the proposed Hyderabad Metropolitan Development Authority's master draft plan for core city be put on hold. "The proposed plan does not have any provision for addressing drinking water issues. There is a drinking water shortage in the city already and it would worsen the situation further if HMDA was expanded," he voiced.
According to K Dhananjaya, deputy director (Hyderabad) of Ground Water Department, "The groundwater level in Greater Hyderabad will reach an all-time low if decreased rainfall and overexploitation of groundwater continues."
Groundwater is a primary source of freshwater in many parts of the world. Some regions are becoming overly dependent on it, consuming groundwater faster than it is naturally replenished and causing water tables to decline unremittingly. Indirect evidence suggests that this is the case in northwest India, but there is no regional assessment on the rate of groundwater depletion.
Damian Carrington in The Guardian on May 20, 2012, points out in his article, '18 trillion tons of water mined from aquifers, depleting groundwater and raising sea levels,' how in northern India, the level of water table is dropping by 4cm every year.
On record for India, are the terrestrial water storage observations from the NASA Gravity Recovery and Climate Experiment satellites and simulated soil-water variations from a data-integrating hydrological modelling system showing that groundwater is being depleted and unsustainable consumption of groundwater for irrigation and other anthropogenic uses calls for measures to ensure sustainable groundwater usage.
A team of researchers report in Nature Geoscience that, "Depletion of groundwater reserves has more than doubled in recent decades as a result of population growth and the increased demand on groundwater reservoirs for drinking water and irrigation of croplands."
Hydrologists say the areas of greatest groundwater depletion are in India, Pakistan, the US and China. Therefore, these are areas where food production and water use are unsustainable, alarming!
Some Western states, which face stressed basins and drying rivers, cap groundwater pumping in high-use areas. New wells are permitted when well owners are able to offset their pumping by conserving water or buying and retiring other water rights.
Currently, Australian scientists are preparing to release the country's first national map of groundwater-dependent ecosystems. The map will help decision makers when they consider applications for new wells and formulate new water plans to protect these ecosystems.
For Hyderabad, poor rainfall, shrinking lakes, depleting water levels in reservoirs and drawing of excess water through bore-wells have resulted in sinking groundwater levels. If not addressed at the state and national level comprehensively, it will lead to reduction of agricultural output and shortage of potable water, causing socioeconomic stresses. The situation is an emergency and must be addressed now.
Author Archive: Syed Shoaib / Author's Website
How to navigate STW ™ postings:
View monthly posting's calendar, become a subscriber or obtain RSS feed by going to bottom index of this page.
Explanation of Index:
This Months Postings: Calendar on left displays articles and pages posted on a given day.
Current and Archived Postings: Click on the month you want to view. Most current article for the month will appear at top of screen.
RSS Links : Obtain your RSS feeds.
Subscribe: Subscribe to postings by entering your e-mail address and confirming your e-mail.
Help Save the Water™ – click here.
Water news archives. Table of contents – 150 articles – April~July 2012
Supporting water research and the education program's growth of Save the Water™ is vital to our future generation's health, your funding is needed.
[/four_fifth_last] [/four_fifth] [one_fifth_last]
Topic Categories
Petroleum and Fracking

Water & Your Health
Fracking
Drinking Water Contamination
Drinking water contamination: Tap water disinfectants linked to birth defects.
Education Program
Archived Topics
Drinking Water Fears After Chemical Spill In North Bay
What Are The Facts About (Bisphenol-A) / BPA, Water And Health Risks?
[/one_fifth_last]