News Brief
Vol.III
No.204
July 24
2012

The material posted is
courtesy of
FEMA
MediaWorks TV
NZ Newswire
Save the Water™
Water Research
Education Dept.
and is shared as
educational material only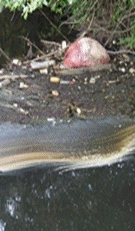 [/one_fifth][four_fifth_last]
Drinking water news: Warning on bleach use for emergency water.
People are being warned not to use bleach with scent or other additives to disinfect their emergency drinking water supplies because it could make them sick.
The Ministry of Civil Defence and Emergency Management has issued new advice on storing water, saying five drops of plain household bleach should still be added per litre of water.
"However, with new products coming onto the market not all bleaches are safe to use in drinking water," Civil Defence emergency management director John Hamilton said in a statement today.
"It is not safe to use bleaches that contain added scent or perfume, surfactants or other additives – they can make people sick.
"Surfactants will make the water foam or bubble when it is shaken or mixed. If the product's label is not clear about what has been added to the bleach, do not use the product for the safe storage of water."
A ministry spokesman told NZ Newswire that it was not aware of anyone having become sick by drinking water containing bleach additives.
But the new advice was prompted by a query to the ministry from a member of the public whose water contained bleach with surfactant cleanser and it foamed up. read more:
Bleach in Drinking Water
When to use bleach to treat Emergency Water for storage.
FEMA source: Do not listen to common household 'wisdom' and myths!
The most commonly recommended method to preserve water for long term storage is by adding bleach to it. However following those suggestions could endanger you.
The warning labels on bleach containers clearly indicate that, "Bleach is not for human consumption. "
Emergency Water that has been stored in clean plastic bottles or larger containers such as 30, 40 or 55 gallon drums should be treated per the following;
FEMA recommendation:
Rinse the containers thoroughly to remove any contaminants.
Fill the bottle to the top with regular tap water. If the tap water has been commercially treated from a water utility with chlorine, you do not need to add anything else to the water to keep it clean. If the water you are using comes from a well or water source that is not treated with chlorine, add two drops of non-scented liquid household chlorine bleach to the water. Tightly close the container using the original cap. Be careful not to contaminate the cap by touching the inside of it with your finger. Place a date on the outside of the container so that you know when you filled it. Store in a cool, dark place. Replace the water every six months if not using commercially bottled water.
If you choose to use your own storage containers, choose two-liter plastic soft drink bottles – not plastic jugs or cardboard containers that have had milk or fruit juice in them. Milk protein and fruit sugars cannot be adequately removed from these containers and provide an environment for bacterial growth when water is stored in them. Cardboard containers also leak easily and are not designed for long-term storage of liquids. Also, do not use glass containers, because they can break and are heavy.
If storing water in plastic soda bottles, follow these steps Thoroughly clean the bottles with dishwashing soap and water, and rinse completely so there is no residual soap.Sanitize the bottles by adding a solution of 1 teaspoon of non-scented liquid household chlorine bleach to a quart of water. Swish the sanitizing solution in the bottle so that it touches all surfaces. After sanitizing the bottle, thoroughly rinse out the sanitizing solution with clean water.
How to navigate STW ™ postings:
Monthly posting's calendar, become a subscriber or obtain RSS feed by going to the bottom index of this page.
Explanation of Index:
This Months Postings: Calendar on left displays articles and pages posted on a given day.
Current and Archived Postings: Click on the month you want to view. Most current article for the month will appear at top of screen.
RSS Links : Obtain your RSS feeds.
Subscribe: Subscribe to postings by entering your e-mail address and confirming your e-mail.
Help Save the Water™ – click here.
Water news archives. Table of contents – 150 articles – April~July 2012
Supporting water research and the education program's growth of Save the Water™ is vital to our future generation's health, your funding is needed.
[/four_fifth_last] [/four_fifth] [one_fifth_last]
Topic Categories
Petroleum and Fracking

Water & Your Health
Fracking
Drinking Water Contamination
Drinking water contamination: Tap water disinfectants linked to birth defects.
Education Program
Archived Topics
Drinking Water Fears After Chemical Spill In North Bay
What Are The Facts About (Bisphenol-A) / BPA, Water And Health Risks?

[/one_fifth_last]