News Brief
Vol.III
No.209
July 25
2012

The material posted is
courtesy of
University of Arizona
Superfund Research
Program
Save the Water™
Water Research
Education Dept.
and is shared as
educational material only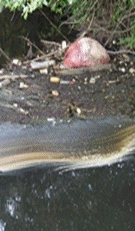 [/one_fifth][four_fifth_last]
Drinking water-contamination education:
TCE- How does it affect your health?
The theme of the University of Arizona Superfund Research Program (UA SRP) is "Hazardous Waste Risk and Remediation in the Southwest." Our goals are to address the health effects of contaminants of concern in the U.S. Southwest (and Mexico border), and to characterize, contain, and remediate hazardous waste sites.
Hazards Emphasized:
We focus on the arid Southwest, where water is precious, and dust is ever-present. However, the results of our studies are directly relevant to problems faced in many areas of world. Currently one-third of land surfaces are arid or semi-arid, and this proportion is expected to increase with climate change. Exposure routes, contaminant characterization, and remediation in such environments differ from temperate regions of the world. Furthermore, the main toxicants being examined, arsenic and chlorinated solvents, are of significant concern throughout the world. Thus, our program will also provide principles of toxicology and remediation that can be applied both nationally and internationally, regardless of climatic conditions.
Fort Detrick drinking water contaminated with TCE.
Water testing in and around Fort Detrick in Frederick has revealed levels of a cancer-causing agent 3,000 times federal safe drinking-water standards, a consultant hired by the U.S. Army said Wednesday night.
The discovery was made by Arcadis, a consultant hired to test groundwater contamination on the base as part of cleanup efforts mandated by the U.S. Environmental Protection Agency in 2009.
"The good news is we're honing in on the problem," said John Cherry of Arcadis, who presented the preliminary findings to the Restoration Advisory Board at the Hampton Inn in Frederick. "The bad news is there's a problem."
The consultants identified tetracholoroethene, or PCE, trichloroethene, or TCE, and chloroform as having the highest levels of concentration in and around Area B.
How to navigate STW ™ postings:
Monthly posting's calendar, become a subscriber or obtain RSS feed by going to the bottom index of this page.
Explanation of Index:
This Months Postings: Calendar on left displays articles and pages posted on a given day.
Current and Archived Postings: Click on the month you want to view. Most current article for the month will appear at top of screen.
RSS Links : Obtain your RSS feeds.
Subscribe: Subscribe to postings by entering your e-mail address and confirming your e-mail.
Help Save the Water™ – click here.
Water news archives. Table of contents – 150 articles – April~July 2012
Supporting water research and the education program's growth of Save the Water™ is vital to our future generation's health, your funding is needed.
[/four_fifth_last] [/four_fifth] [one_fifth_last]
Topic Categories
Petroleum and Fracking

Water & Your Health
Fracking
Drinking Water Contamination
Drinking water contamination: Tap water disinfectants linked to birth defects.
Education Program
Archived Topics
Drinking Water Fears After Chemical Spill In North Bay
What Are The Facts About (Bisphenol-A) / BPA, Water And Health Risks?

[/one_fifth_last]