News Brief
Vol.III
No.215
July 27


The material posted is
courtesy of
THE
TIMES OF INDIA
Save the Water™
Water Research
Education Dept.
and is shared as
educational material only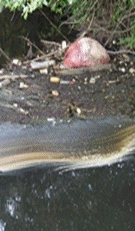 [/one_fifth][four_fifth_last]
Drinking water crisis:
India – Despite water crisis, citizens ignore rainwater harvesting.
TNN | Jul 27, 2012, 04.13AM IST
PUNE: Despite the water crisis in the city for the past few years, citizens have not taken initiative to harvest rainwater. Only 1,411 of over 7.2 lakh registered properties have opted for rainwater harvesting systems in the city.
The Pune Municipal Corporation has made rooftop rainwater harvesting mandatory for all new buildings that have come up since 2007. The civic body gives 10 per cent concession to property holders who implement any two of the three techniques – solar heating, garbage segregation and vermicomposting, and rainwater harvesting. Five per cent concession would be given for implementing any one technique.
While quite a few societies have availed the concession for solar heating and vermicomposting, instances of properties taking up rainwater harvesting has been dismal, according to a report tabled by the civic administration before the standing committee. As of June 30, 2012, only 367 properties have taken up rain water harvesting and 4,075 properties have opted for solar heating measures, while 10,429 properties have gone for vermicomposting. Only 20 properties have opted for solar and rainwater harvest system, while 1,024 properties have taken up vermicomposting and rainwater harvesting.
The PMC is the first local urban body in the country to take up implementation of the eco-housing programme with under technical assistance from the United States Agency for International Development. However, there are not many takers for water management system in the city.
PMC standing committee members have demanded that the PMC should grant 10 per cent property tax concession to properties which exclusively opt for rainwater harvesting system. However, the administration has stated in its report that hike in concession could be implemented only if the standing committee and the civic general body approved the same.
How to navigate STW ™ postings:
Monthly posting's calendar, become a subscriber or obtain RSS feed by going to the bottom index of this page.
Explanation of Index:
This Months Postings: Calendar on left displays articles and pages posted on a given day.
Current and Archived Postings: Click on the month you want to view. Most current article for the month will appear at top of screen.
RSS Links : Obtain your RSS feeds.
Subscribe: Subscribe to postings by entering your e-mail address and confirming your e-mail.
Help Save the Water™ – click here.
Water news archives. Table of contents – 150 articles – April~July 2012
Supporting water research and the education program's growth of Save the Water™ is vital to our future generation's health, your funding is needed.
[/four_fifth_last] [/four_fifth] [one_fifth_last]
Topic Categories
Petroleum and Fracking

Water & Your Health
Fracking
Drinking Water Contamination
Drinking water contamination: Tap water disinfectants linked to birth defects.
Education Program

[/one_fifth_last]