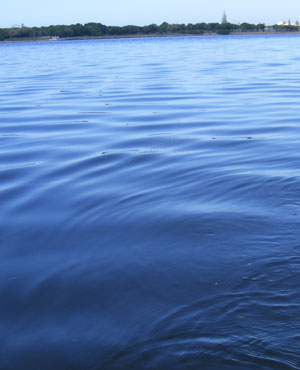 Article courtesy Duncan Alfreds | September 2, 2013 | 
NEWS24
Cape Town – Water and sanitation remains a massive challenge, but one that should be tackled to relieve the suffering of millions, the UN has said.
To deal effectively with the water and sanitation crisis… is fundamental for fighting disease and poverty," UN deputy Secretary-General Jan Eliasson said at the World Water Week plenary session in Stockholm on Monday.
World Water Week kicked off on Sunday with the proposal that the global scarcity of water is a critical risk to human populations and that there needs to be a greater urgency in addressing the pressures on the resource.
Eliasson expressed his hope that water management becomes a key "mobiliser" in politics.
"In a world of population growth and the pressures on water resources within and among nations, sound and clear water management is huge task and a clear imperative for all of us, and we have no time to waste," he said.
Demand
Water quality is important and many environmentalists have argued that in SA, there should be an exploration of dual water networks to reduce drinking water waste.
The demand for potable water is expected to sharply increase over the next decade and this might have serious implications for social cohesion.
"In South Africa, water demand is expected to rise by 52% within the next 30 years while the supply of water is sharply declining. If current trends of leakage from aged and poorly maintained municipal infrastructure and the loss of wetlands persist, this growth in demand will intensify competition for water resources across all sectors of the economy," said Brand South Africa on the SA info website.
"Water quality, as you know, to a large degree, still fails to the meet basic WHO [World Health Organisation] standards. This glass of water is still a luxury – a dream – for 768 million people. Let's not forget that," said Eliasson.
According to environmental organisation Food Tank, water pollution has measurable impacts in society.
Contaminated water plays a significant role in malnutrition – vomiting and diarrhoea caused by water-borne diseases prevent the absorption of key nutrients in food, and are responsible for the deaths of approximately 1.3 million children every year," said Food Tank co-founder Danielle Nierenberg.
Food Tank believes that localised solutions for water are more realistic and sustainable to implement. This is especially true for developing countries where there is often a lack of government infrastructure.
"Both new techniques – such as solar-powered drip irrigation methods in Benin – and old – such as zai, an effective form of rainwater harvesting in Burkina Faso, should serve to inform the future of farming," said Nierenberg.
© 2013 24.com. All rights reserved.