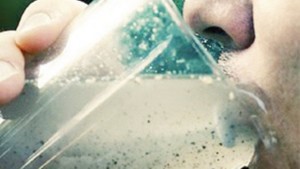 Article courtesy of Express News Service | February 10, 2015 | The New Indian Express | Shared as educational material
KOCHI: A study held by Sree Sankaracharya University of Sanskrit has found that the quality of water at Kalady panchayat was dipping at an alarming rate.
The research study conducted by Brilla Balsamj, an MPhil Geography student,  shows that the quantity of polluted hard water in the panchayat was too  high. Also, the amount of iron in water is significantly high. The samples collected from different parts of the panchayat was studied at the National Center for Earth Science Studies, Thiruvananthapuram.
The topic of study was 'Quality of water in Kalady Panchayat'. Water from all wards in the panchayat was studied for the purpose. The quality of water in Vattaparambu, Yordhanapuram, Manikkamangalam North, Kalady town,  Mekkalady is dangerously low.
The most dangerous of all, the study points out is the contamination of well water by septic tank waste. Water from all wards have iron content in them in a high level.
The study was conducted in three phases-prior to rain, during the rain and after rain. The quality is said to have been the worst after rain. Twelve wells, water from Periyar river and ponds were all covered for the study.
The water in Manikkamangalam pond is good enough to be used when Kalady panchayat suffers from water scarcity in the future, the study shows. The presence of crushers and rice mills are a threat to the panchayat. The decrease in farming and unscientific ways of waste disposal could be the major reasons for lack of pure water in future according to the study.
Brilla is a native of Trivandrum and the study is being conducted under the guidance of T S Lanselet, professor, department of Geography, Sanskrit University.