Volunteer of the Quarter – Q2-2017
GOLD STAR PERFORMER
Samia Wahab
Group : Fundraising
Position : PL, Grants
Nominated by Dr. Andrew Wade
Samia Wahab has been with us for 6 months as the Project Leader for the Grants Team. Her responsibility has been to identify excellent grant prospects to match our programs and to plan out the grant application schedule for the year to meet the varied deadlines for those prospects. As we diversify into government grants, she has also been responsible for completing (and tirelessly following up on!) the lengthy and complicated application process for the various registrations that are required to apply for government grants.
She and her team have been consistently producing 2-4 high quality grant applications each month. Their application to the Miami chapter of the Awesome Foundation got us to the final, in-person presentation stage in March, and Samia is preparing now to take us all the way in the next round of applications.
In that process, Samia is making tactical decisions to customise applications to the focus of each granting foundation, but also delving into the strategic side of Grants to assess our process and outcomes so that we can work better and smarter in the future. Her steady patience with the challenges of Grants, particularly the difficulty in starting a record of grant success, has made her input to our fundraising strategy very valuable.
SILVER STAR PERFORMER
Namratha Anirudh Mysore
Group : Operations
Position : Executive Assistant to EVP
Nominated by Dr. Swati Meshram
Namratha has been an important and integral part of the Operations team, and because of her my contribution to STW as an Executive has been more productive and meaningful. She keeps track of my schedule and helps me perform administrative tasks for teams which do not have level 3 or 3a leadership. This in itself is a huge task to keep up with, but her contribution to STW doesn't just stop there. She leads and coordinates several initiatives in the operations group. In Q1 she created new 2017 timesheets for all volunteers and provided support for any issues regarding them. She leads and tracks STWs Great NonProfit status and this year already due to her follow through (and your fabulous 5 star ratings) we are already rated a great nonprofit for 2017. An honor we are all proud of. She was integral to the launch of the first town hall, and she continues lead internal communications by leading the communications calendar collaboration with various internal groups. She is always on top of what needs to be done, and nothing slips past her. She is a great asset to the operations team and her contribution affects all of STW.
Past Volunteers of the month
Volunteer of September 2016
Volunteer of October 2016
Volunteer of January 2016
Volunteer of February 2016
Volunteer of January 2015
Volunteer of February 2015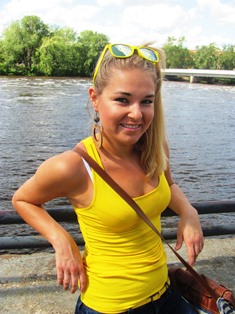 Volunteer of March 2015
Volunteer of September 2015
Volunteer of October 2015
Volunteer of November 2015
Volunteer of December 2015