The founding of Save the Water™ is a lifelong dream realized. The many years of working with and surrounded by chemicals and industry opened my eyes to the pollution that generations since the industrial age have caused and continue to inflict on the planet and ourselves. The Save the Water™ cause is fitting and gives me purpose in that I can give back the knowledge acquired in the chemical industry to a worthy lifesaving charity. Thus, Save the Water™ is born with the hard work and dedication of its founders.
Frank Ramos, Founder, President and C.E.O.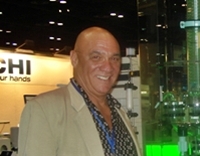 Frank founded Save the Water™ to draw upon his chemical industry experience to address worldwide pollution issues through water science research and contamination removal. He has more than forty years of experience in the chemical process industry associated with industrial waste water treatment system design, management, research, development, and marketing. He has designed proprietary water treatment equipment and filtration products for emergency applications, and industrial water treatment systems including drinking water from a contaminated source; mobile environmental laboratory; hydraulic environmental sampling; multi-technology canal or river sludge treatment system; slaughter house waste treatment system; bio-remediation of hydrocarbon contamination; and biological waste water treatment.
For five years, Frank served as Technology Director, Research Assistant, and International Sales Representative with the world renowned environmental scientist and founder of Electrox, Inc., the late Dr. Leland Cole. Frank's expertise has been required in many environmental projects including the proposed clean-up of the Gowanus Canal Project in New York City, which involved a variety of technologies over the past thirty-three years. His expertise is extended to the review of water analysis for applications of technologies, pilot plant design, operation and supervision, equipment start-up and shut down. As a result of his experience, Frank was invited by President Clinton to the White House Conference on Trade and Investment in Central and Eastern Europe held in Cleveland in January 1995, and to the White House Conference for Trade and Investment in Ireland held in Washington, D.C. in May 1995. Frank held the position of Technical Director of World 2000 Environmental Services, Inc., where he was directly responsible for all technologies employed in assessments and remediation contracts. While at World 2000 Environmental Services, Frank also proposed clean-up technologies for the oil spills in Kuwait after the Gulf War. Presently, Frank is President and CEO of WaterPure™ Corporation.
Allan Fusco, Executive Vice President
Allan, co-founder of Save the Water™, oversees the operations and management of the organization. He has been a committed environmentalist since the early 1970s.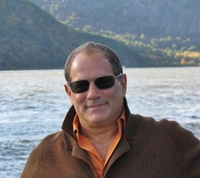 Allan has more than 25 years of nightclub and music production marketing and sales experience for companies such as The Seagram Company, Playboy Entertainment Group, and Spectrum Foods. He also produced the Los Angeles Garlic Festival and the Taste of Los Angeles, which were both co-sponsored by the American Red Cross. His extensive management and operations experience is in both the restaurant and construction industries and includes designing and building restaurants across the country.
Allan has personally owned and operated seven restaurants/nightclubs throughout the United States, one of which involved the Save the Bay Project in San Francisco. Through Allan's involvement in the live music performance industry, he has developed contacts with many celebrities in music and film. Allan was also an associate producer for the Teaching and Learning Network and produced a PBS outdoor adventure show Trailside. As a passionate environmentalist, he partnered with the California Fish and Game Department where his public relations initiatives heightened public awareness of many water related issues. Allan has a Bachelor of Business Administration in Marketing and Management from Iona College. He presently holds the position of Executive Vice President and Chief Operating Officer of WaterPure™ Corporation.
Steven Falk, Chief Financial Officer
Steve is a partner with Singer & Falk, CPA. He provides business development, tax planning, financial and operational analysis, business acquisitions and sales, financial budgeting and project analysis to various retail and wholesale business operations with a concentration in real estate investment.
His background includes serving as CFO for the 12th largest private water utility in New York where he supervised the financial and reporting requirements and assisted in the day-to-day operations of the company. Earlier, he served as Financial and Operational Manager for the AIG Insurance Group, Manufacturers Hanover Trust Bank, and Chase Manhattan Bank. He supervised and controlled the development and operation of financial systems, which included the management of an over three billion dollar lease portfolio for both domestic and international operations. He also supported the development of software for internal financial systems and an internal data communications network. At various times, he managed a staff of between five and 60 individuals.
Gloria Anaya, Analytical Laboratory Director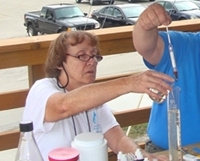 Prior to joining Save the Water™, Gloria served as the Laboratory Director of Control and Analysis of Alcoholic Beverages of the Secretary Finance of Cundinamarca, Colombia. She was also Professor of Organic Chemistry in the majors of marine biology and food engineering of the Universidad Jorge Tadeo Lozano, Colombia. Earlier, she was the Technical Assistant Manager of Aquimin (LTDA) Laboratories (industrial cleaning products) in Colombia. Gloria graduated from the Universidad Nacional de Colombia in Santa Fe de Bogota, Colombia with a Chemistry degree. Special courses included: Total Quality Control, Gas Chromatography, Atomic Absorption, Alcohol Beverage Control, and Educational Techniques.
John Datino, Engineering Director
John received his technical training in the U.S. Navy. He is a qualified Submarine Engineer with the U.S. Navy and has merits in the Secret Nuclear Power Program. Having worked with water systems extensively over the past 15 years, he is a Certified Steam Plant Operator and Mechanic.
This includes five years of water filtration pumps and related systems maintenance experience and ten years of operating experience as the manager of product manufacturing and distribution positions.
His training includes, for example, sea water evaporation units for the production of boiler feed and drinking water for ships out to sea, design of mechanical devices, reading and drawing schematics for the production and operation of water systems, and as a chemist for primary (nuclear) and secondary (steam plant) operations. John also served for eight years at Mobil Oil Corporation as Retail Sales Manager responsible for 120 people.
Jennifer Bennett, Administrative Director
Jenni's experience includes working as a manager with W.W. Gay Fire & Integrated Systems in Northwest Florida. She leads a team that provides all aspects of fire alarm service including service repairs, inspections, new installation, and emergency after-hour repairs. Jenni is a qualified leader in customer relations with 25 years of experience. She also worked for 10 years in a capacity involving the procurement, distribution, and repair of office equipment. Jenni earned a degree in office equipment repair at Quality Business Institute and graduated in the top one percent of an all male class. She is dedicated to the ethical treatment of animals, the environment, and the Save the Water™ mission.
Stasha Benedetic, Director of Field Operations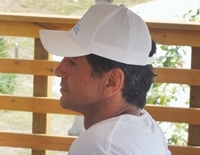 "Director of Domestic Field Operations" since 2005, Stasha joined Save the Water™ in March of 2005 to take on projects ranging from social media to scientific research. His background includes working for the European Humanitarian Organization as a Logistician to numerous refugee camps during the Civil War in the former Yugoslavia. Since his arrival in the United States, he has worked in the construction industry as a master carpenter, site supervisor, and project manager.
He holds a bachelor's degree in Mechanical Engineering from the Mining and Geological University of Belgrade.
Cheryl Delaney, Public Relations Director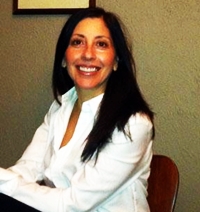 Cheryl joined Save the Water™ in December of 2009 to develop the organization's strategic marketing and communications initiatives. Her background is in business-to-business marketing, client development, and communications for the professional services industry.
Earlier in her career, she specialized in marketing communications for a range of industries. In addition to a commitment to water issues, Cheryl's public service focus includes women and families in high-need communities and K-12 education and counseling. She holds an M.S.Ed. in counselor education from Lehman College of the City University of New York and a bachelor's degree from Boston University's College of Communication.
Sean Guo, Director of International Affairs
Sean joined Save the Water™ in 2008 and was instrumental in the organization's launch. He is the co-owner and CEO of Dannik Corporation where he specializes in international business management and networking. In the past 12 years, numerous foreign companies have successfully launched their products in the U.S. with his assistance. Sean graduated from the University of Illinois with a major in business management.
Adam Falk, Comptroller
Adam Falk, CPA, is a managing partner of Singer and Falk CPA's PC. Adam has been in the practice of public accounting since 1999 and oversees the management of the firm in its daily operations. Adam has over 10 years of tax and auditing experience. He was formerly employed by Price Waterhouse Coopers and The Estee Lauder Companies before becoming a partner at Singer and Falk CPA's PC. Adam received his Bachelor of Science in Accountancy from the Hofstra University, New York. He completed and was recognized as a Certified Public Accountant in the state of New York in 2001.His professional affiliations include the American Institute of Certified Public Accountants.
Maria Lopez, Education Program Director
Maria's background includes 48 years as a teacher in both public and private schools. She obtained a Bachelor's Degree from Notre Dame College in St. Louis, Missouri and a Master's Degree from Barry University in Miami, Florida. Her previous duties include; Department Chairperson, Grade Level Team Leader, and Coordinator/ Liaison for the ESOL program in the Broward District. She has also been responsible for developing curriculum to be utilized in summer programs and has participated in several textbook adoption committees. Maria retired from teaching in 2010, but continues to be involved in educational issues. Maria is now a volunteer at the school level, and assists with testing and general duties as needed.
Calvin Knight, Photographer
Calvin is the newest and youngest member of STW™. However his age is not a factor.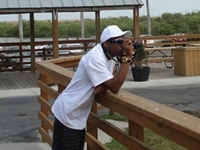 Calvin has substantiated that he has a natural gift which is important in the success of capturing "just the right" moment for STW™ events. We never see Calvin, yet somehow he is right there. He is able to catch a smile on a child's face from a distance, or an important breakthrough that the children are in awe of watching.Whether it be an amazing image on the microscope / video screen, or realizing that the water they are testing is not what they have thought it was.
Calvin has captured moments that cannot be put in words. Finishing his schooling this year, STW™ encourages this young man to continue his natural gift here at STW™.
Adarsh Kadoor, Research and Webmaster Assistant
Adarsh is a Junior at American High School from Fremont, California. He has been volunteering for Save The Water organization since July 2013. As as Research and Webmaster Assistant, Adarsh has contributed to researching and posting several articles related to water on the STW™ website. Adarsh enjoys his role of Research and Webmaster Assistant and wishes to continue during his school year also. His other interests include tennis, speech & debate, and chess.
Viet Ha, Research,  Webmaster Assistant and Staff Writer
Living in Hanoi, Vietnam, Viet Ha is in her senior year studying at Foreign Trade University. She came across the online volunteer opportunity for SaveTheWater.org and decided to join the volunteer team in August 2013. "I like what STW is doing and very much enjoy being in this dedicated team. There are volunteers coming from different countries, but they all care about water cause. It inspires me.
Patricija Zbičajnik, Graphic Designer
I come from a small country in Europe called Slovenia. I study Art Education and I am curently writing my diploma. In my free time I also volunteer at a youth center. I use my creativity and imagination in my paintings, illustrations and digital art. I enjoy taking photos of nature and animals and to live near nature. I care about animals, plants and the environment. I also like to teach people about fine art and help them express their creativity and emotions. I was always fascinated by computers and how we can use it. Therefore I also love to use this technology to make digital art, change and edit photos, and explore graphic language. As a STW volunteer, I would like to help with my knowledge of programs such Adobe Photoshop and Illustrator and also with my art work and creativity. You can find my work at 
http://www.behance.net/ZbicajnikArt
Past Contributors
Thank-you for your support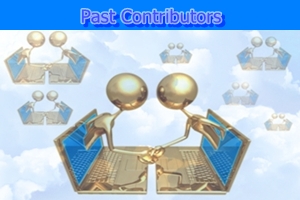 The following individuals have contributed to Save the Water™ and we thank them for their continued support:
Amrine Obermueller
Anthony Kozuh
Ashley Spence
Bob Guilpatrick
Esther Nebel
Felipe Velosa
Gabe Ricci
George Rodriguez
Grier Holliday
Henri Grassi
Joe Patchen
John Oldfield
Joe Spina
Katarina Hellstrom
Kian Stave
Leslie Brown
Lou Tedesco
Mi Baoxia
Nancy Lane
Rich Sancho
Steven D'Alois