Current Sponsors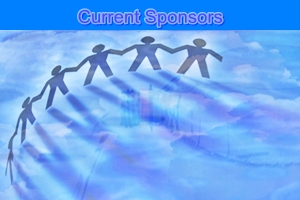 International® Protective Coatings
Resolve Marine Group 
WaterBillboards 
The International Youth Council 
L.E.A.D. Nigeria 
WaterPure™ Corporation 
Healthy H2O 
Holliday and Associates
With your help – together – we can Save the Water™
Become a Sponsor
Click Here To Review Sponsor's Program Benefits

International® Protective Coatings

World's largest coatings supplier – Corporate sponsor of DILOS™ Global Launch – World Water Day 2013
Save the Water™
 is proud to announce 
International Protective Coatings
 as the Corporate Sponsor for "A day in the life of a scientist" – DILOS™ Program Global Launch, on March 22, 2013 at Holliday Park, South Florida Everglades.
What makes International Protective Coatings so special?
International Protective Coatings is part of AkzoNobel, the world's largest coatings supplier. They have operated within the coatings industry for over 100 years and supply protective coatings to some of the largest companies around the world within the Water & Wastewater, Oil & Gas, Power, Heavy Duty, Mining and Commercial markets.
So what makes them different from other suppliers?
International Protective Coatings answer is one they are proud of.  International Protective Coatings functions have taken the lead on compliance by becoming the first producer in the heavy duty coatings sector to completely phase out of the use of lead chromates.  From raw water distribution, water treatment and storage to desalination facilities, their coating and lining solutions will protect your assets whatever the environment. They can also offer potable water tank and pipe lining products approved to international standards. They take all the experience and expertise from their global operation and use it to deliver innovative coating products and services to you, locally. Around the world they are building partnerships, working with you to protect the people and assets that make the difference to your business.
Corporate DILOS™ Program World Water Day Launch Sponsor: International Protective Coatings.