Save The Water™ STEM for schools program
The STW™ STEM Program for Schools is a series designed to increase the interest of middle and high school students in science through a series of interactive and demonstrative sessions.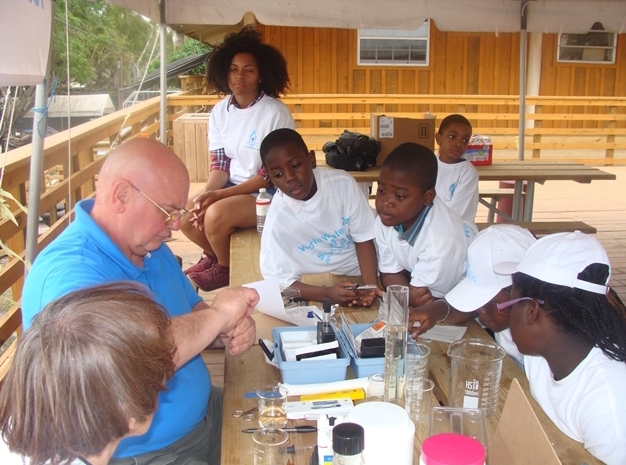 Goals
Provide hands-on experience in running basic chemical tests
Encourage critical thinking
Develop real-time solutions and put them into regular, daily practice.
Create interest in the well-being and betterment of society
Program Basics
Teaches 4 classes of up to 30 students per day (120 students total)
Brought to school free of charge
STW will supply all necessary materials for the activities
Microscope activities

Students will observe water samples using trinocular microscope connected to laptop computer to observe water samples

Wet chemistry analytical tests

Demonstrations will facilitate students' understanding of water contamination

Eco-landscape display

Students will discover how water becomes contaminated

Hand-in-water demonstration

Live demonstration will show how chemicals in water are absorbed by the skin
Donations
It costs Save The Water™ $3,300 in start-up costs for equipment and recurring cost per class to bring the program to them, but it is brought to the schools free of charge, as STW™ finds grants and sponsors like you to support the program.