News Brief
Vol.III
No.220
July 30



The material posted is
courtesy of
Tammy Stables Battaglia
Detroit Free
Press Staff Writer
Save the Water™
Globe and Mail
Water Research
Education Dept.
and is shared as
educational material only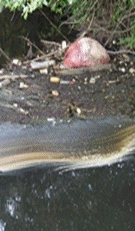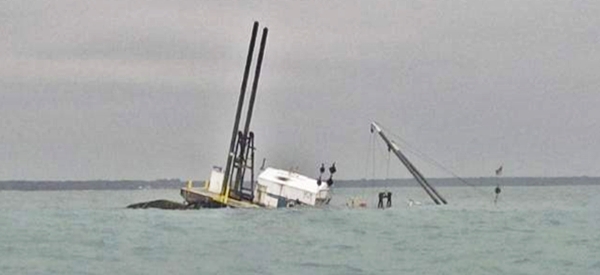 The dredge Arthur J and tug Madison sank July 18 in Lake Huron. / United States Coast Guard
Contaminated water news:
Lake Huron, Canada – Coast Guard refloats boat that sank in Lake Huron.
The dredge that sent a two-mile
fuel
slick into Lake Huron when it sank July 18 was successfully refloated early today, according to the U.S. Coast Guard.
In an update issued today, the Coast Guard said smooth water conditions allowed salvage operators to go back into the water at 9 a.m. Sunday morning. The Arthur J, a 100-foot-long dredge, was sitting in 22 feet of water after it — and the tug pushing it — sank in choppy conditions about two miles offshore. The incident sent an fuel slick onshore, washing onto beaches in Lakeport, north of Port Huron, before salvage operators stopped the flow.



Work crews used compressors Sunday to blow air into water-tight compartments, refloating the boat at 3 a.m. today.
"Although challenged by adverse weather conditions and sea state throughout the week, everything came together today to execute a safe, technical and organized salvage operation," U.S. Coast Guard Commander Gary Koehler said in the statement about the salvage. "The professionalism and cooperation from all parties involved was truly impressive and instrumental to eliminating any further threat to this pristine international waterway."
The owner and operator of the dredge Arthur J and Tug Madison, MCM Marine, Inc., hired environmental and salvage experts, which helped stem the environmental impact of the spill, Koehler said in the statement.
All local area beaches are now open. Cleanup crews are expected to complete a final inspection of the beaches to ensure they meet approval by the state of Michigan and St. Clair County Health Department officials once the dredge and containment boom are cleared from the site, according to the Coast Guard.
Anyone who notices debris washing onshore should contact St. Clair County Emergency Dispatch at 810-985-8115.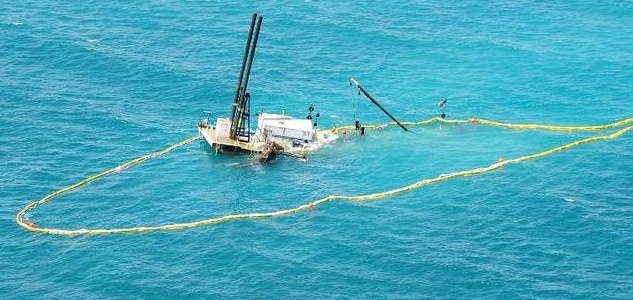 How to navigate STW ™ postings:
Monthly posting's calendar, become a subscriber or obtain RSS feed by going to the bottom index of this page.
Explanation of Index:
This Months Postings: Calendar on left displays articles and pages posted on a given day.
Current and Archived Postings: Click on the month you want to view. Most current article for the month will appear at top of screen.
RSS Links : Obtain your RSS feeds.
Subscribe: Subscribe to postings by entering your e-mail address and confirming your e-mail.
Help Save the Water™ – click here.
Water news archives. Table of contents – 150 articles – April~July 2012
Supporting water research and the education program's growth of Save the Water™ is vital to our future generation's health, your funding is needed.